My Reviews
Anya and Greg
"If you are reading this, look no further for the most gifted and genuine photographer! The best advice I can give; moments are fleeting but photos can last a lifetime if they are captured by the right person and at the right time. My husband and I found Bill from PhotoSynthesis Photography on a list of preferred vendors from our wedding venue. A quick call with Bill and we were hooked. Bill is an exceptional human who is so charismatic and such a pleasure to work with. His calm demeanor and professionalism are just some of the traits that make Bill so amazing. After a ballsy engagement photoshoot next to a frozen waterfall, we saw a glimpse of what Bill could do with a camera and some lighting. We knew that our wedding photos were going to be great, we just were not expecting them to exceed all our expectations! They came out incredible! Unlike most photographers who try and awkwardly pose their subjects, Bill's approach is a bit different. He will guide you ever so slightly and capture a genuine moment that develops to tell a story. We opted not to book a videographer and I am glad we did not because I can look at each one of Bill's photos and feel like I am reliving all the moments of our wedding, even the moments I was not part of. Taking it one step further, Bill is a professional and gained our trust immediately. I actually let Bill drive off with an expensive wedding gift for my husband. After he left it finally hit me that Bill had already gotten paid, and I never thought twice about entrusting the gift to him to take to the venue. He did exactly as he said he would and he cares so deeply for all of his customers. I truly feel like I have known Bill for years. We cannot thank him and his assistant(s) enough for going above and beyond with our photos and for being the most authentic people. Please book him, you will not regret it!"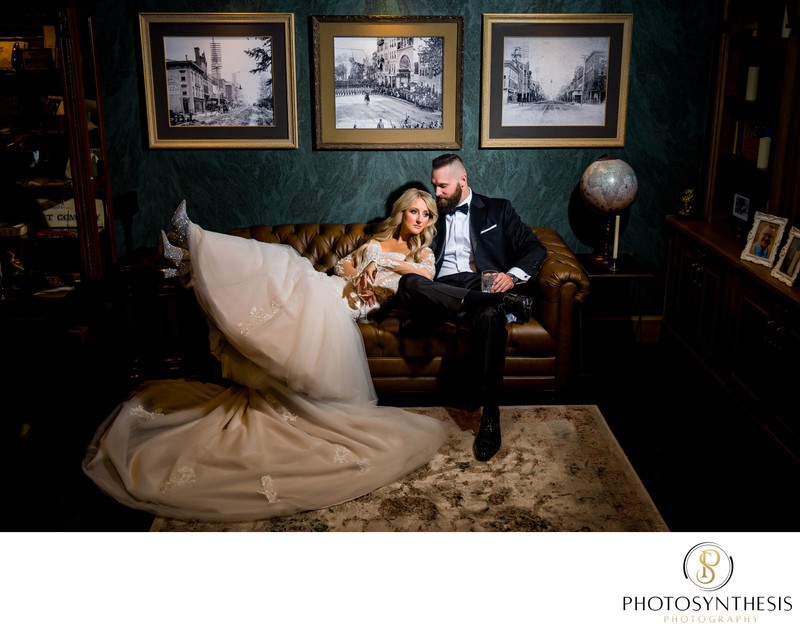 Camille and Mark
"I cannot recommend Bill more. Not only is he absolutely great to work with, but his pictures are truly awe-inspiring. He listened to us during the process and really helped us capture what made us 'us'. He embraced all our quirky ideas and helped give us queues to make us feel more natural in front of the camera. The pictures turned out amazing. He also thinks about the little things and plans ahead (like getting the exact names we want in each specific picture) to make sure we don't need to remember the small things on the big day, or feel bad for wanting one person in the picture vs another. 10/10 recommend him. Worth every penny!"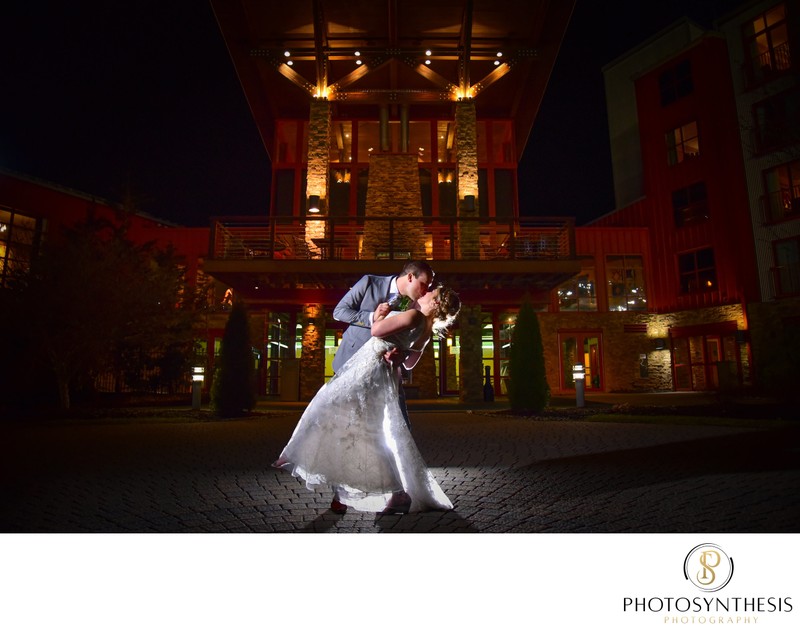 Desirae and Joe
"Bill and his team were beyond words. Astounding, incredible, dedicated, talented, and compassionate don't even begin to scratch the surface. We took our engagement photos during a particularly brisk day (my fault but I digress) and this wonderfully kind man leant me his own gloves to keep me warm. Not only that, but he is so incredibly dedicated to his work that he was willing to power through both the cold and the heat to take amazing photos of our engagement and wedding. This man even went straight to the ground in his suit to get a good shot of my husband and I! And don't get me started on those pictures. Oh man, our family was crying all over again with how beautiful they came out. Bill truly did an amazing job and I cannot recommend him enough. If you're looking for someone to not only be your shadow and get all the best shots at your wedding but also be proactive enough to make suggestions ("sunset photo, oh hey there's fireworks let's pose, what about something by this pond?") then Bill is definitely the man you're looking for!"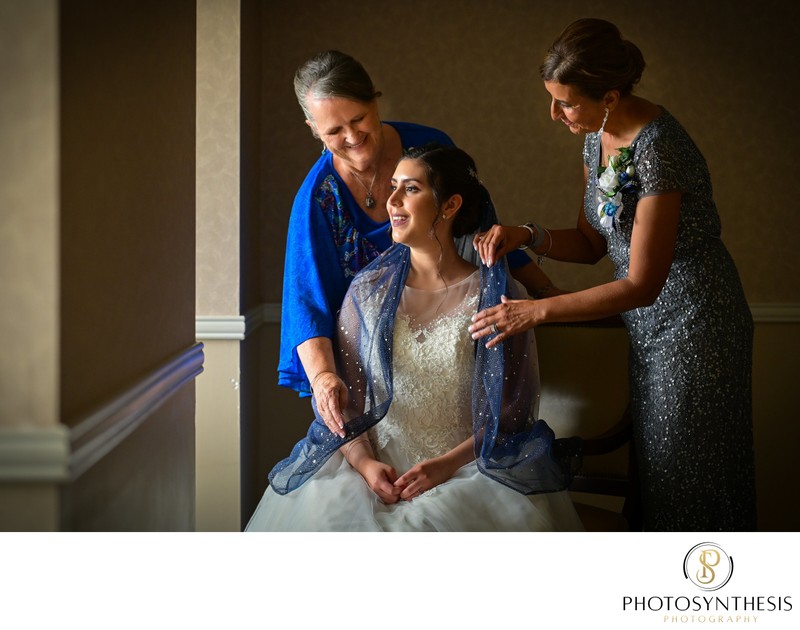 Marc and Kai
"My husband and I simply cannot say enough good things about Bill and his assistant photographer for the night, James.
To speak on logistics, Bill was the easiest vendor to communicate with. He was always prompt to reply to our endless waves of questions, and we never got the sense it was anything but a pleasure for him to help us get all the details right. Bill also took care of the entire pre-ceremony photography timeline based on our requests; all we had to do was ensure we were there on time, and Bill & James took care of the rest. Bill's approachable and charming disposition does not take away from his sense of action; he was somehow able to politely and firmly coax along our very rowdy and scattered family members for the family portraits, ensuring the timeline wasn't compromised and our ceremony could begin on time, quickly calming our worries and allowing us to live "in the moment".
That's to say nothing about his craft; the sheer number of stunning photo opportunities he constructed all while somehow seemingly being in three different places at any given time capturing the fleeting, precious candid moments that would otherwise have been lost to time was nothing short of remarkable.
I can assure you that Bill's time and expertise is worth every dollar, if you're looking for one of the best photographers in the Philadelphia area, you've found them."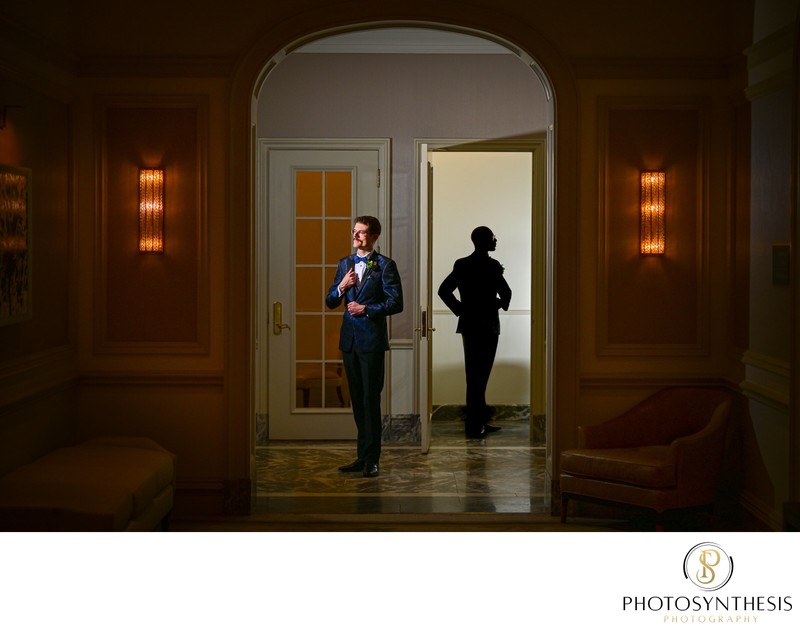 Taylor and Austin
"Bill was absolutely amazing in all aspects of the wedding process! Before hiring him, we were able to meet with him and get an idea of what he offered. He is very on top of things and was flexible when we needed it. Day of, he and his assistant were the best and got some great shots. And the photos themselves are absolutely gorgeous, it's hard to pick favorites because they are all so good!"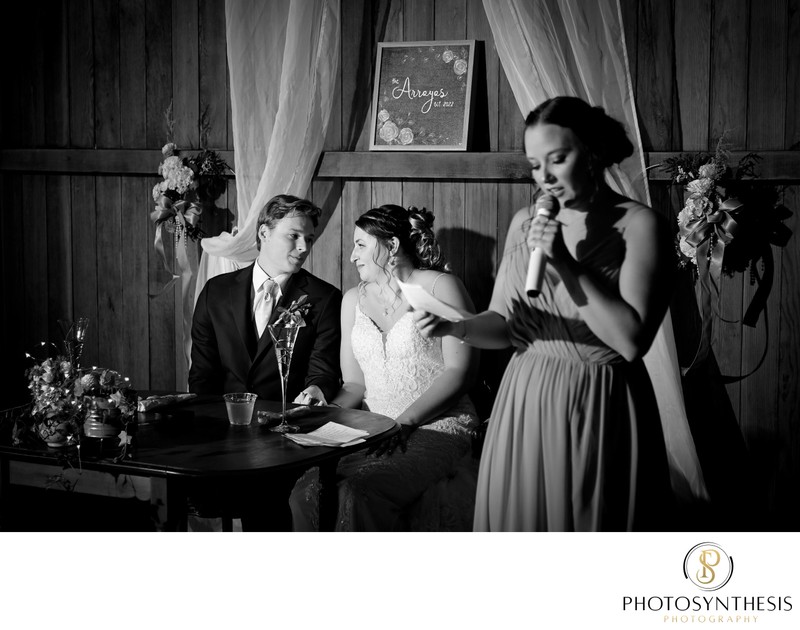 Emily and TJ
"If you don't hire Bill for your wedding, YOU ARE MISSING OUT! The moment you meet Bill, you can't help but love him. His kindness radiates. He dedicates time getting to know you as a couple, so he can best capture your personalities and unique love for one another. He's personable, professional, and one of the kindest people in the wedding industry. He will make recommendations and suggestions to best suite your needs, but will NEVER make you feel pressured to do anything. He will work with your schedule, your budget, etc. to ensure your happiness. I don't know any other photographer that would put so much love and care into his clients.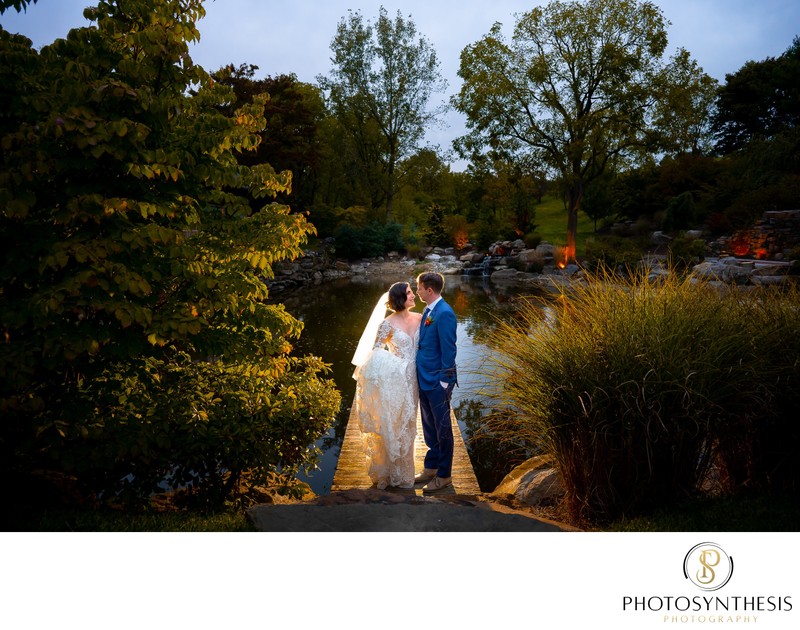 Megan and DJ
"Incredibly long overdue thank you to Bill and your team. From the very second we met Bill, we were 100% positive he was our guy for our wedding on June 17th, 2022. He has an incredible passion for photography, has outstanding professionalism and is so, so much fun during the process. One of the best parts of the day was him creating a comfortable atmosphere during a hectic wedding day and really incorporating so much fun. The execution of his work is hands down amazing. The pictures we have are completely beautiful and perfect. From the bottom of our happy hearts, thank you so much for being a part of our day and for the exquisite photos that will last a lifetime!"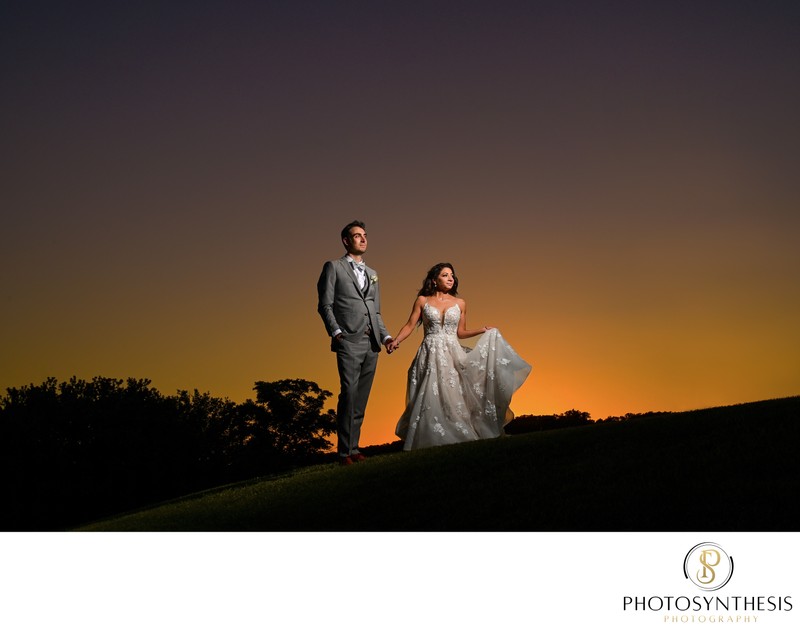 Quinn and Kevin
"I can't say enough great things about Bill. He was able to capture our special day so perfectly, going above and beyond anything we thought was possible. My wife and I have continually been amazed how our wedding pictures turned out. Bill was very quick to respond to any questions we had, and made the process so easy for us. His talent and artistic eye go above and beyond! Nowadays, we try to think of other reason for future photography sessions with Bill."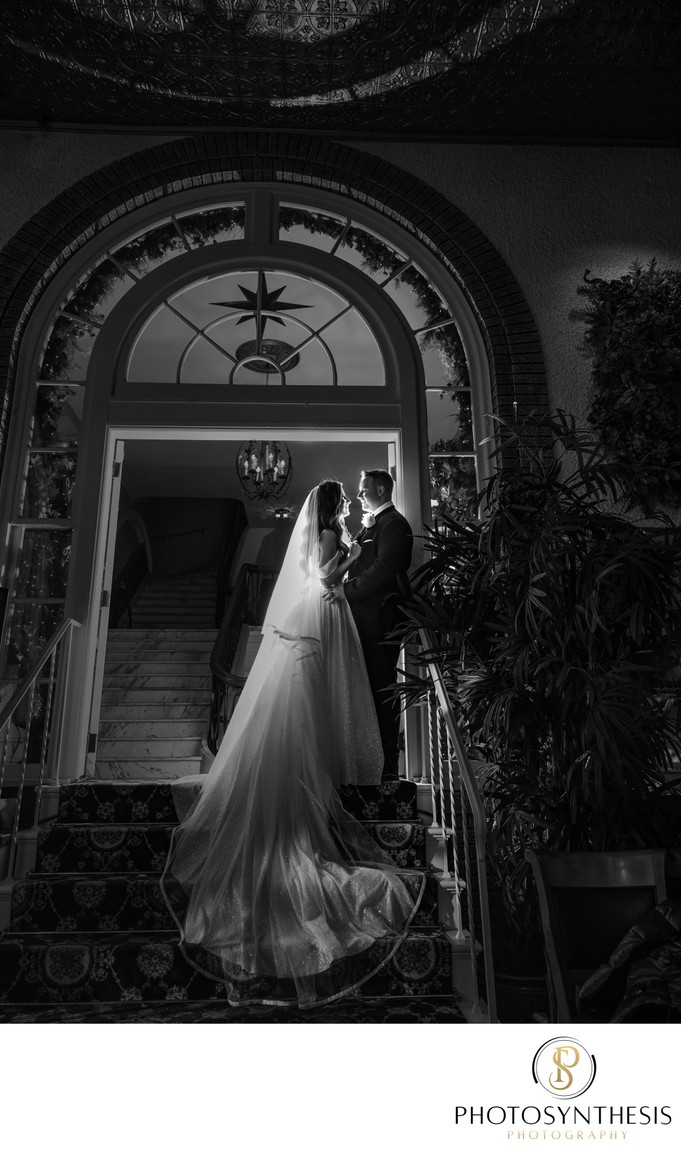 Jamie and Brett
"This is a long overdue thank you to a wonderful photographer. My husband and I chose Bill for our wedding in October 2021 (originally October 2020). We found him through a friend and thought all of the work on his website was amazing. It was clear from the very first time we met Bill, however, that he isn't just an amazing artist but also an amazing human! He really took the time to get to know us individually and as a couple to understand our vision for the day and our priorities. He is so organized and efficient that he helped establish a timeline for the day. He took on the stress of moving everyone along so that we didn't have to worry about it at all. He had a great combination of structured approach to certain photos (making sure all the family photos were captured) but also was really great at taking the on-the-fly great shots. He did a composite photo of our bridal party that literally looks like a movie poster. I can't thank Bill enough for what he was able to give us from that day and look forward to using him for family photos in years to come."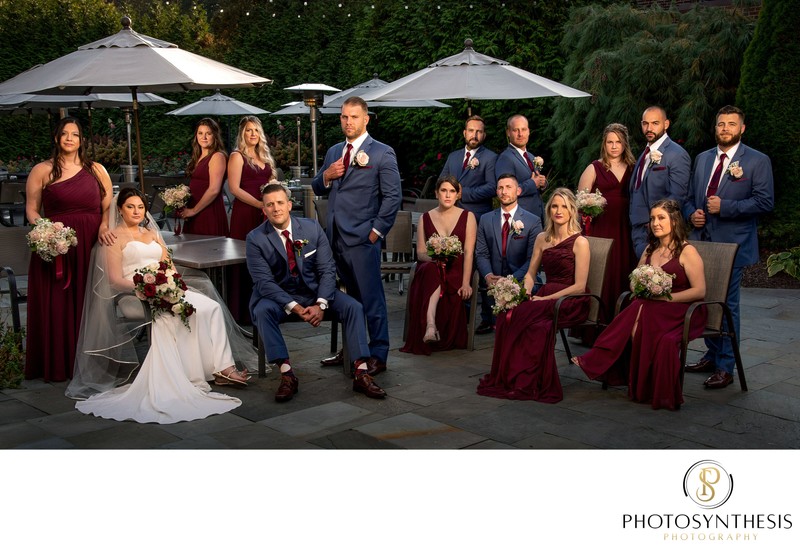 Kelly and Will
"Bill Stank of PhotoSynthesis did a great job with our wedding photos and our engagement photos. He was very easy to communicate with and very organized. He helped us make a timeline for the photography schedule for the day of the wedding and did an excellent job sticking to it, which helped to make our day run smoothly. He even made some jokes along the way which made us laugh and resulted in some nice shots. He was up to any challenge that we threw at him, including taking photos of us with our dogs for our engagement shoot as well as managing to get all of our family photos done before our wedding ceremony so that we could spend more time mingling with guests at the reception. He really went above and beyond in every way, and I would highly recommend Bill to take photos for any event."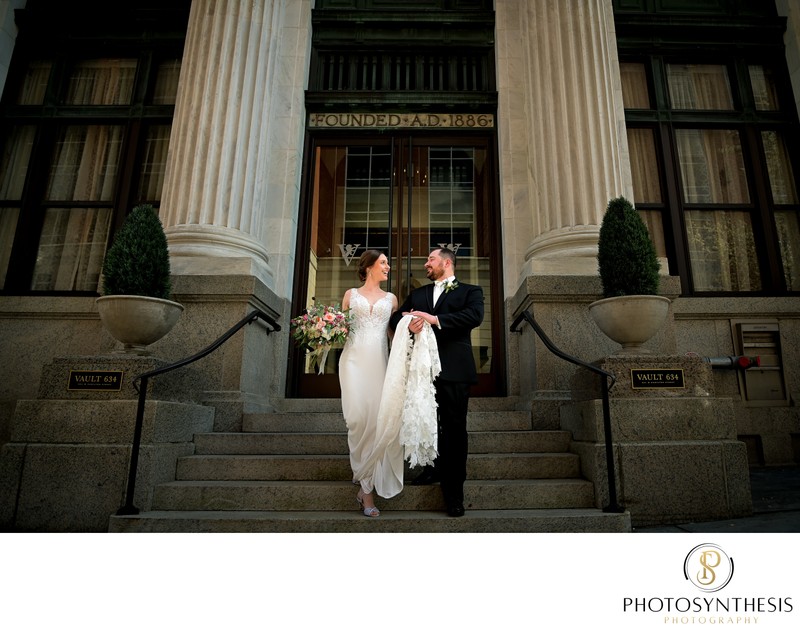 Vicky and Dan
"When our family looked at our wedding photos, they said "this is art". Bill is an extremely talented photographer and collaborative. Normally, my husband and I love taking pictures. On our wedding day, we were exhausted and just wanted to spend time with each other (or as Bill likes to say "canoodle"). Even though we shortened our photo list on the fly, he was able to take a ton of gorgeous pictures spanning three separate locations he had never been to before. You can give Bill a list of photos you want and he'll take all of them beautifully, but you can trust he has great suggestions and an eye for moments you'll want to remember. Everything from intimate couple shots and family action shots to meaningful detail shots. His assistants are very nice and the engagement shoot is a blast, too. Thank you for everything, Bill! We hope to find something else we can invite you to!"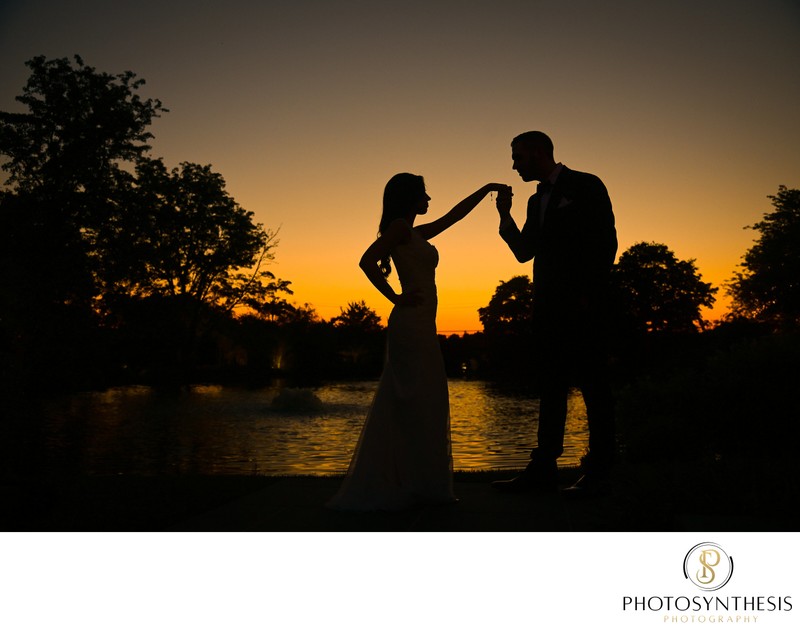 Carissa and Tim
"Bill and his staff are the best Photography team I have ever encountered! From engagement pictures to wedding day and reception, Bill's ability to capture the joy and love between my daughter and her fiancee was exceptional. No detail was missed, from choosing the background setting, light filtering and framing of the photo to getting natural smiles and being in the perfect location to freeze time with that special moment. Bride, Groom, parents, relatives, guests; everyone looks fantastic! I've seen a lot of wedding pictures, attended a lot of other weddings in my life and you know when you've watched the best of the best in action. PhotoSynthesis deserves "10" Stars!"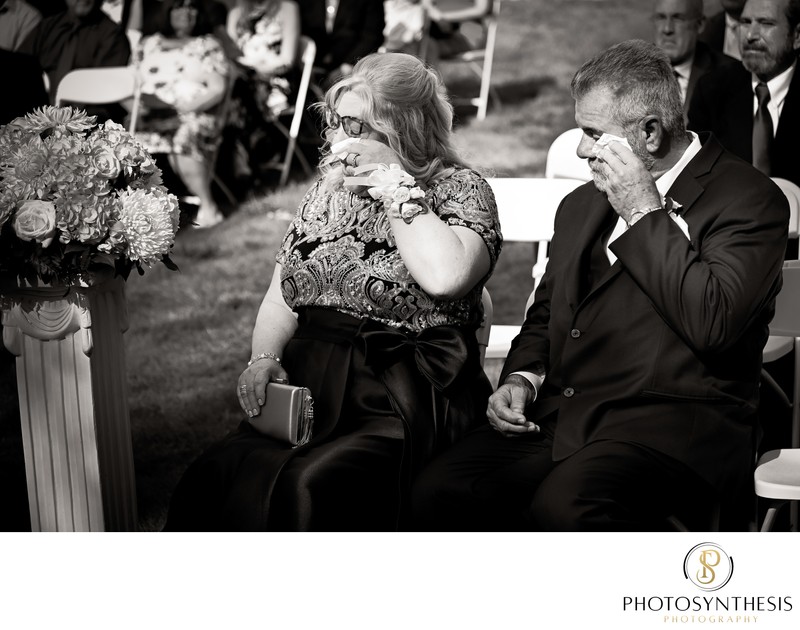 Sarah and Luis
"Bill is absolutely incredible! Not only does he take stunning photographs but he is a pleasure to be around! He makes everyone feel so comfortable even if you're not used to being in front of a camera. We highly highly recommend using him for any photography needs! We used him for our engagement photos and our wedding! 10/10!"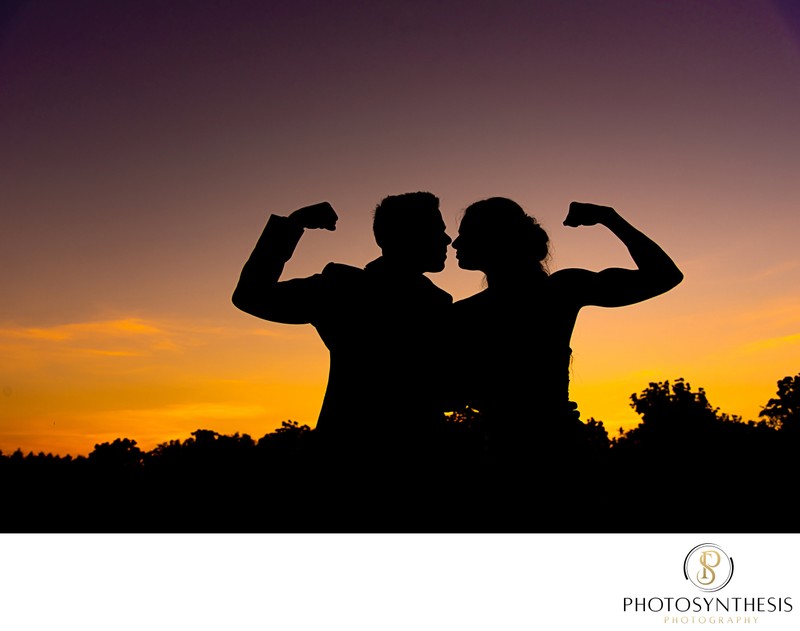 Jess and Justin
"We met Bill at a bridal show and instantly knew he was the right pick for us. He was so personable and had the innate ability to make anyone feel comfortable. His set up was creative and stunning. His photos were exactly the style we were looking for. Throughout our engagement Bill was always there for us. Any time we were in a wedding planning rut, he had suggestions. Our engagement photos were phenomenal and made great photo luminary centerpieces. Our expectations were high but somehow on our wedding day he managed to surpass them. He captured every important moment and despite the fact that I am very self conscious and picky, there is not one image from that day I don't absolutely adore. You can't go wrong with Bill!!"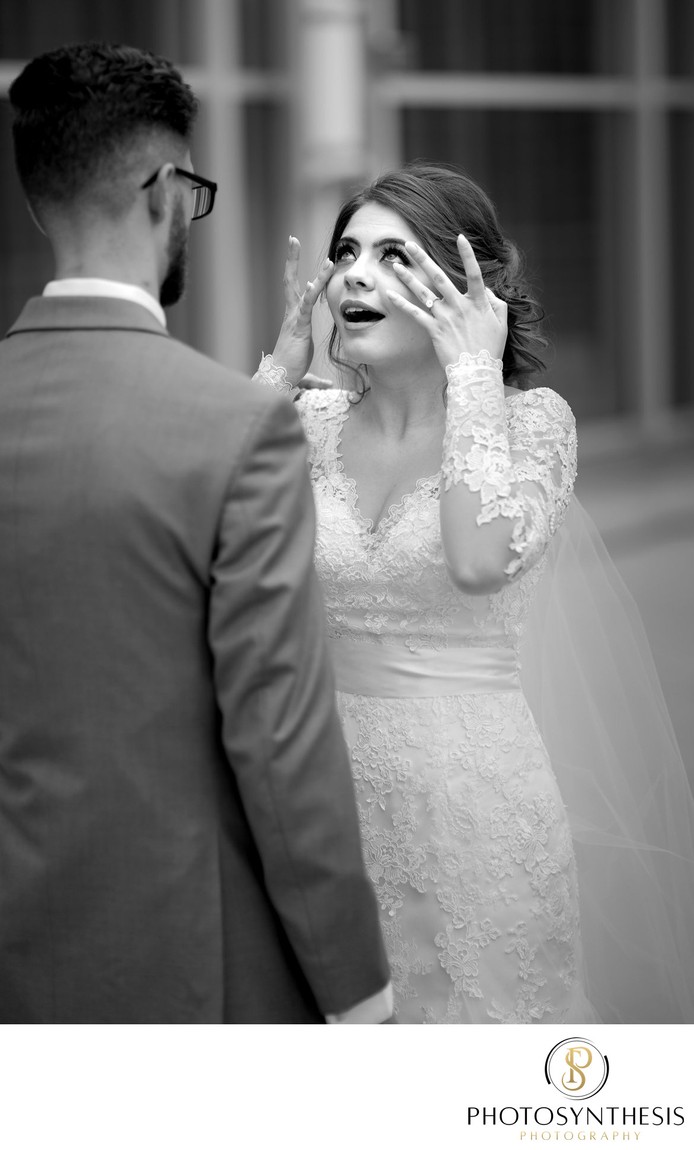 Sarah and Josh
"Bill is THE BEST! I wish I could give more than 5 stars! From our initial meeting, my fiance and I could tell that Bill was detail-oriented, creative, and fun. And, he continued to exceed our expectations throughout the entire process. Our engagement shoot was one of the most fun experiences we have ever had -- all because of Bill. Bill scouted locations for us, made us feel confident and comfortable in front of the camera, and worked very hard to capture some incredible shots. Everyone we show our engagement photos to is in complete awe. We can't wait for our wedding day next month with Bill and his team!"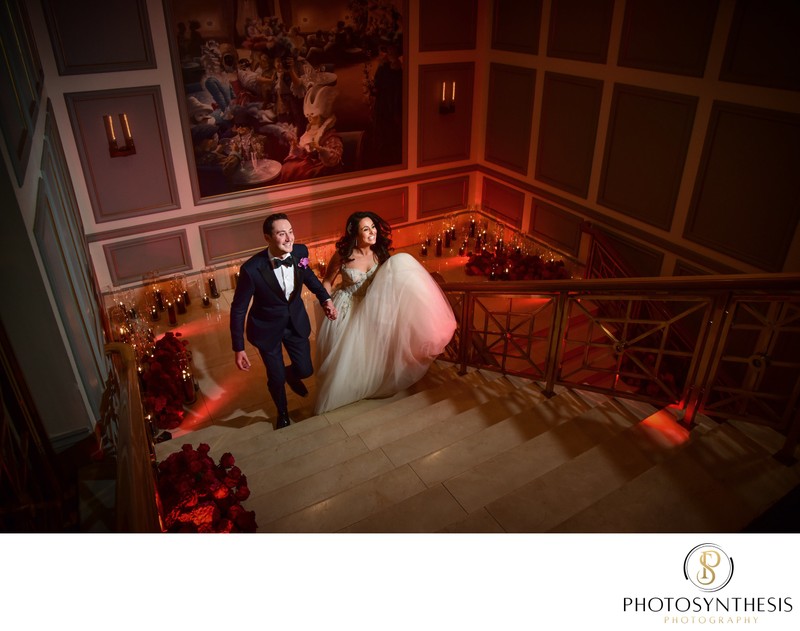 Kelly and Brian
"We found Bill at a bridal show and he met with us for coffee. We instantly felt a good rapport with him. He was understanding in how we met and what our styles were like and he applied that in the engagement session we had with him. He is super easy to communicate with and has a brilliant style to his craft. He was flexible in scheduling and willing to travel for a photo shoot. We highly recommend that you use his services!"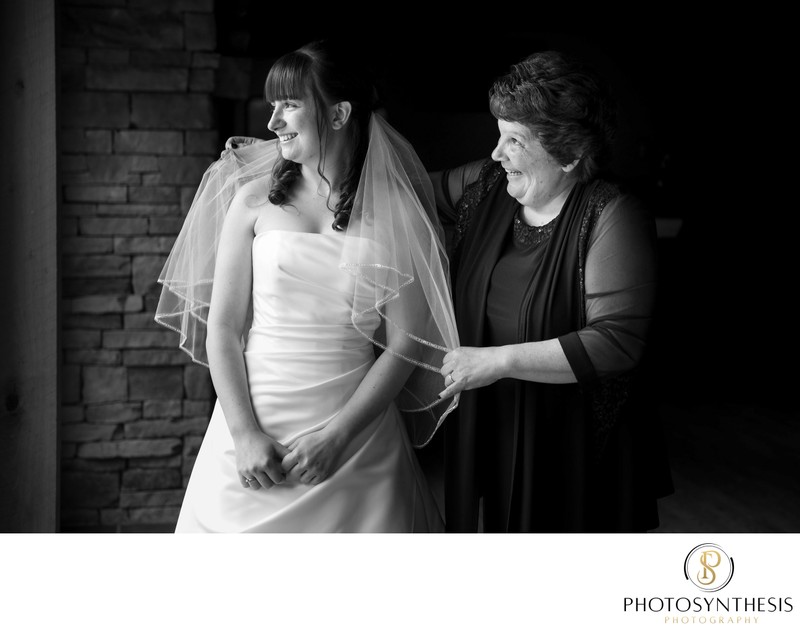 Colleen and Tom
"I can't give Bill enough stars for what he did for us. We reached out to him due to issues with another photographer and he stepped in and did an absolutely phenomenal job. It almost seems like fate that we had the issue because we wouldn't have wanted to work with anyone else other than Bill. He was incredibly understanding of our situation and so professional. He knew exactly what he was doing and directed us every step of the way on the day of. He was so easy to work with, not to mention the pictures he took turned out absolutely incredible. He was so organized and responsive and really eased any stresses we may have had on the day. I couldn't imagine having any other photography vendor for our day and wouldn't change a thing."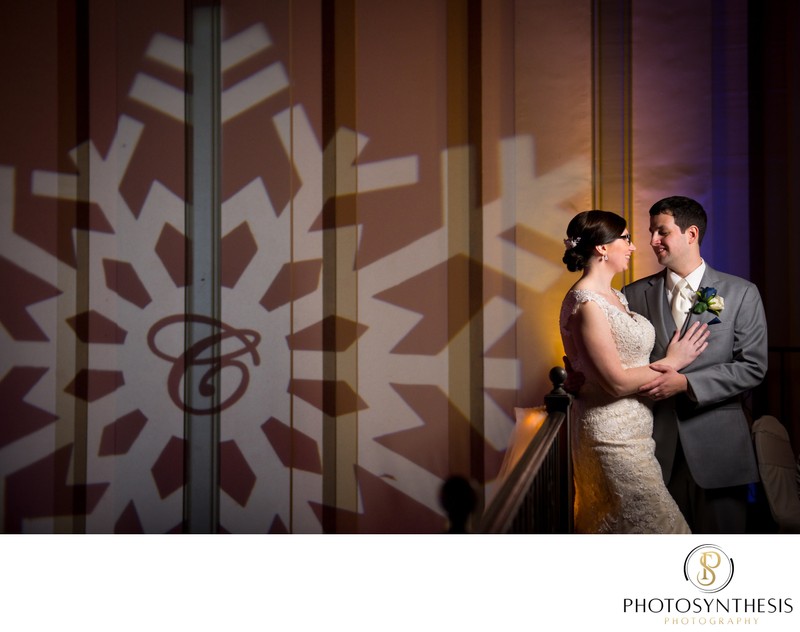 Bonna and Gabe
"Bill is just so easy to work with. He made the whole experience seamlessly relaxed and he is so patient working and following up with us. We recently had a baby (earlier than expected due date) and with that, wedding planning came to a halt but Bill made is so easy for us - making suggestions, adjusting to our availability, it was just an overall stress free experience with him.His level of professionalism was just above and beyond. He also took some time to get to know us which helped and it transcended on the pictures he took. I just feel that he understood us as a couple and made the pictures he took really special. The pictures he took were just AMAZING! There were no awkward moments where we had to pose or do whatever, everything was just natural flowing and I feel that this captured the very essence of our special day. Everyone in our family really loved the pictures, our friends were giving all beautiful feedback on the photos... WE JUST LOVE THEM!"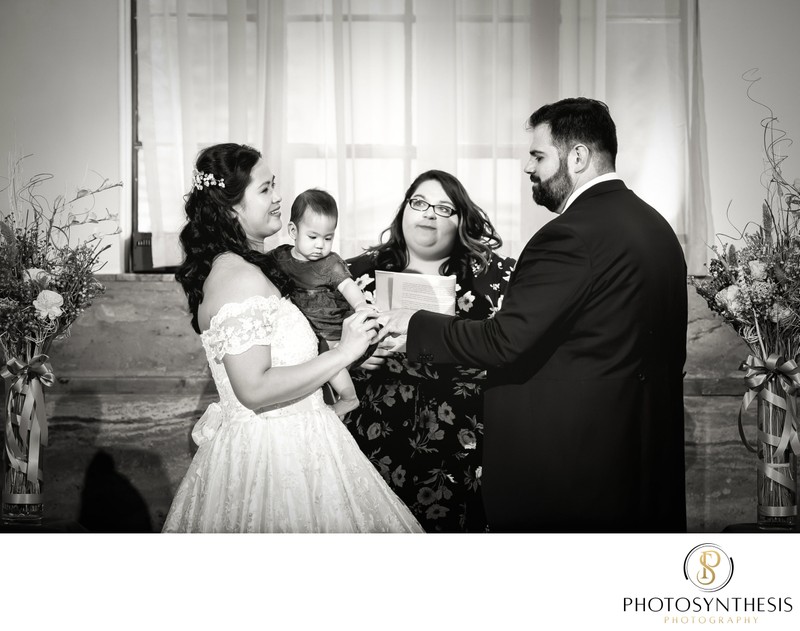 Joann and Alex
"Bill is an amazing photographer! I have been a fan of his photography for years and always appreciated his style and composition. So when we got engaged, he was the only photographer I was willing to use for our wedding. He is a consummate professional! Always willing to help with planning, well organized, and very easy to talk to. From the engagement session to the wedding reception, he was great to work with. He asked the right questions and blended in well for great candid shots. The photos from both the engagement shoot and the wedding are amazing and I cannot wait to make them part of my home! I am so glad we chose him and would recommend him to anyone that asks (in fact, I already have recommended him to people who haven't even asked). You cannot go wrong and the photos will be AMAZING!"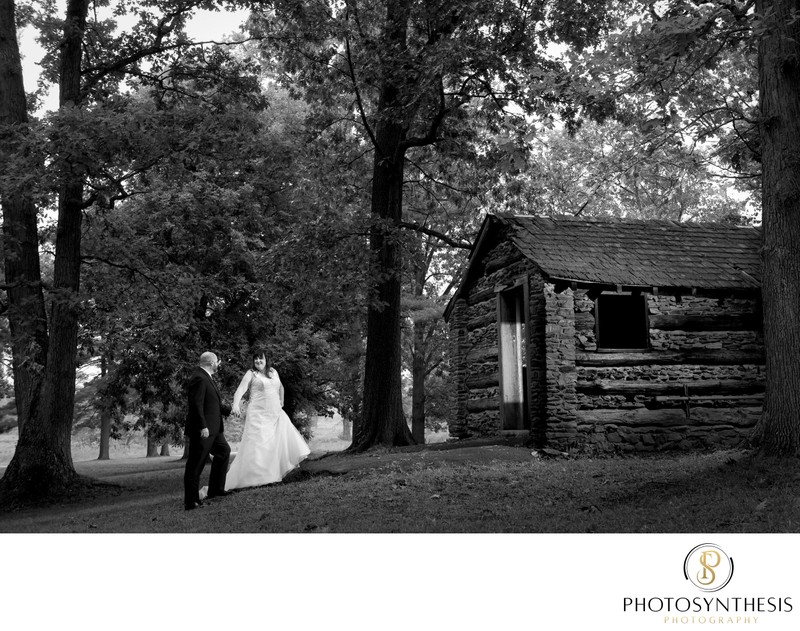 Alicia and Craig
"Bill photographed our engagement shoot and wedding, and we are so thankful for his gorgeous photos of our special day! He is very easy to work with and wants his photos to fit the style of the couple. Then he takes the time to go through and choose the best images to edit - and sends them in a timely manner. He always met with us face to face to explain his process and plan out the wedding day, which we appreciated. The photos we got outside at sunset were phenomenal! He also suggested we skip the receiving line, which helped save us time for family photos on the wedding day. Bill also posts random favorites on his facebook site - makes us feel so 'famous' when we get to be the 'Image of the Day'! We totally recommend PhotoSynthesis for wedding photography. Thank you, Bill!!"
Kimmy and Trevor
"When my husband and I were planning our wedding we actually originally picked a different photographer but I kept seeing Bill's photos on Facebook and fell completely in love with his work. To me the photos were one of the most important parts of our wedding day so I told my husband that I didn't care what I had to do but I was cancelling the other photographer and seeing if Bill was available. Thank goodness he was! His attention to detail is impeccable and I couldn't be more happy with how our photos came out. Its been 5 years and I still love showing them off to family and friends and continue to get compliments on how great they are. We loved them so much that 2 years after we got married we hired PhotoSynthesis again for our maternity shoot! Again the results were incredible. I had sever edema during my pregnancy and felt huge and miserable but Bill was able to make me feel gorgeous yet again in our photos by highlighting my "good sides". I cannot say enough good things about his incredible talent. No matter what the occasion you can't go wrong with PhotoSynthesis Photography."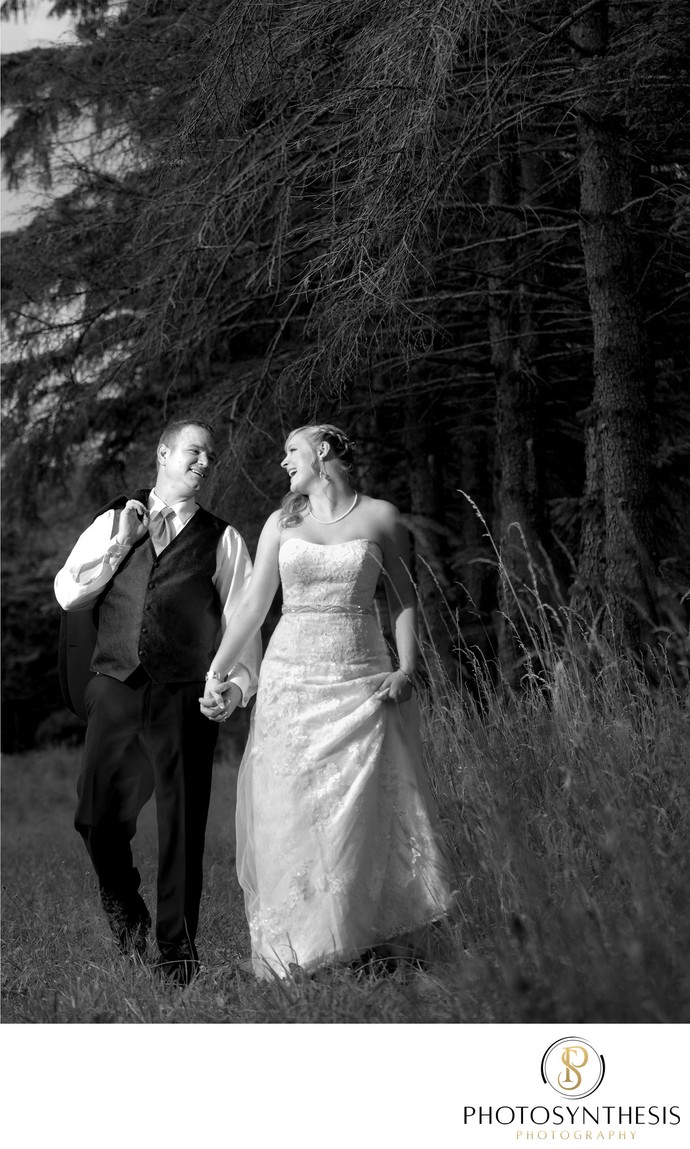 Dana and Neal
"Bill is not only the most talented photographer we have ever been around, but also he has become our friend and companion throughout the entire process of getting married. He was our rock and was able to put our nerves at ease. Bill made us feel as if we had known him for years. He took the time to get to know us and helped us define our vision for our wedding, which was celebrated on May 11, 2019. Bill became an invaluable member of our team, but more importantly, he became our friend. Everything Bill does is above and beyond expectations. Whenever we contacted him about a question, which we had many, he responded back almost immediately. Honestly, Bill puts all he has into his great passion for photography and making couple's dreams come true. On game day, he and his second photographer, Ken, were AMAZING! They adapted to all the different personalities in the wedding party, made the whole experience extra fun, and brought out the absolute best in everyone. Everything ran so smooth and seamlessly. We couldn't have asked for a more perfect day, and we owe it all to the impeccable talent of Photosynthesis."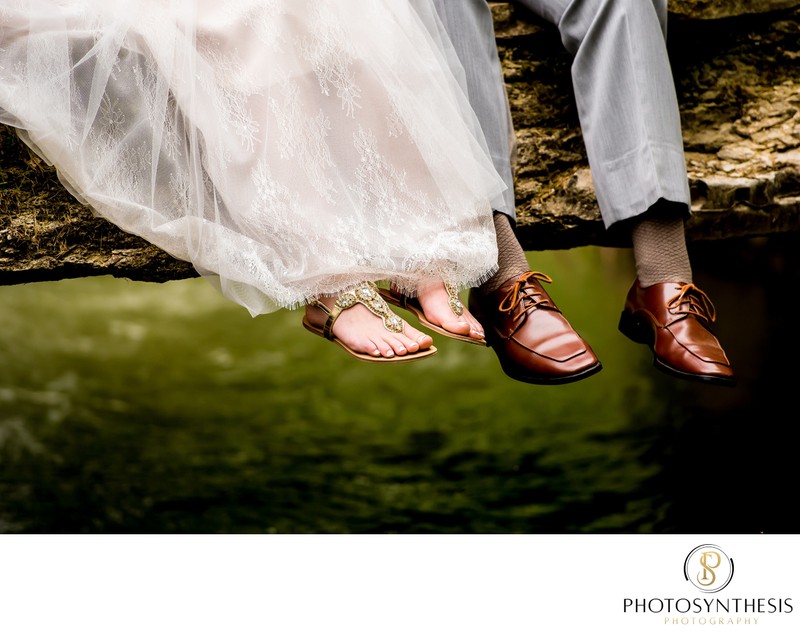 Steph and Zach
"Bill at photosynthesis photography was phenomenal in so many ways. The pictures where one of the most important things when planning my wedding. From the very beginning Bill was flexible and listened and remembered the details of everything we wanted. From the engagement photos that he let us do in 2 locations to the first look and sunset pictures at our wedding every one was very high quality and taken with such skill that I have only seen in few artists. Looking through his photos is like looking into your memories, they show such emotion and capture the perfect details. Photosynthesis photography is worth every penny. I would never go to anyone over him and will use and recommend him in the future and to all my friends and family!"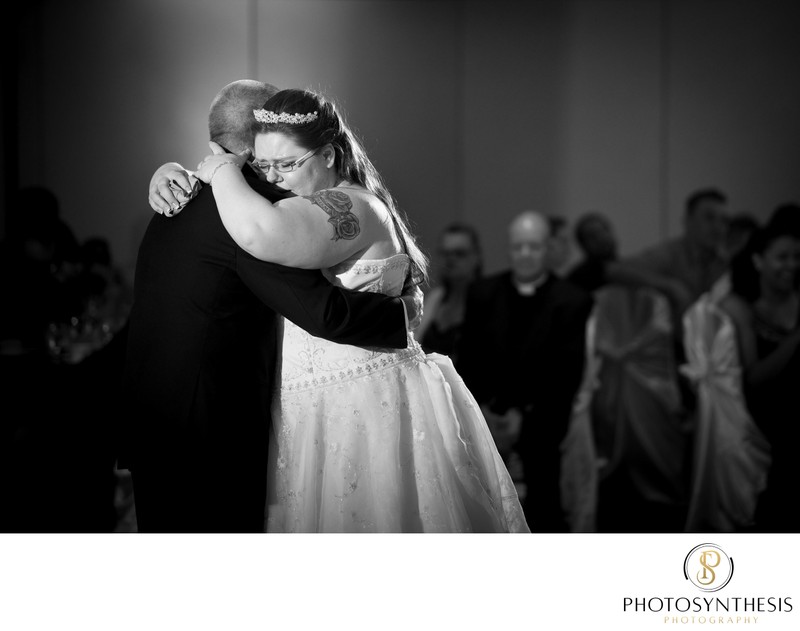 Carly and Jim
"I cannot say enough about how amazing it's been to work with Bill. I first saw Bill's work when he was the photographer for my brother's wedding in 2017. I was blown away and once it was my turn to get married, I knew he had to be the photographer. He not only takes phenomenal pictures but also is a genuinely kind and caring person. He takes the time to get to know you and make a connection which was enjoyable and also put me at ease on the wedding day. Bill was extremely responsive, helpful and informative throughout the entire wedding process. He made sure to get every picture we wanted on the wedding day and at the engagement shoot. His attention to detail is something to be admired. I cannot wait to see the finished product. I know all of the pictures will be stunning because of Bill's expertise. I would highly recommend Bill of Photosynthesis Photography to absolutely everyone. Thank you Bill!"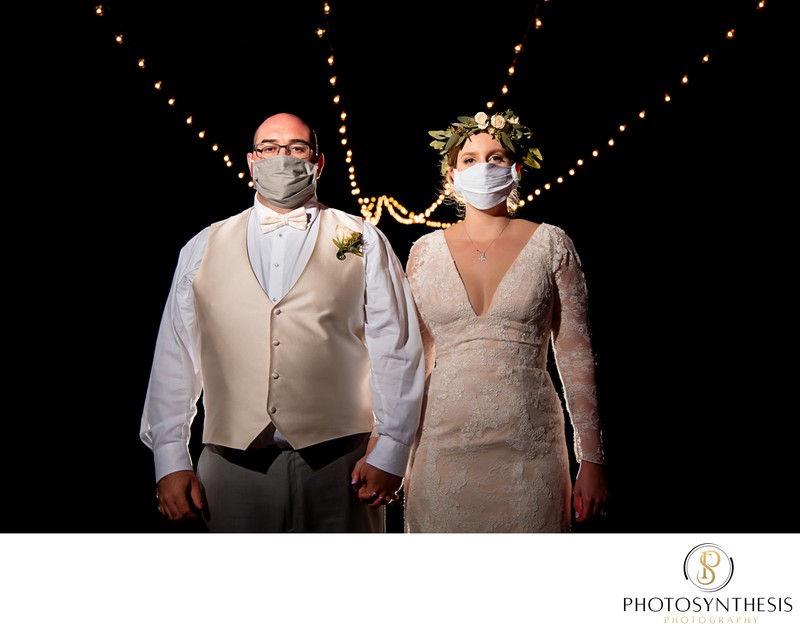 Erica and Tyson
"Your photographer could be the most important vendor you hire for your wedding, so it's important to find a professional who's not only supremely talented at their craft, but someone who you're going to connect with on more than simply a vendor/client level.
Bill from Photosynthesis Photography was the very first photographer we met with, and we instantly knew he'd be our choice. His outstanding capabilities aside, Bill's warm, personable demeanor had us sold from the very beginning.
Bill's abilities shine the most on your wedding day. His professionalism and friendly approach will have your wedding party completely comfortable, and fully at ease throughout the day.
In addition to our engagement and wedding shoots, we've had the pleasure of doing a few fun Christmas card sessions with Bill. We love his style of photography and his playful use of light, as well as his never ending creativity and ability to adapt to any location.
Along the way, we didn't only hire a photographer, but we made a good friend in Bill. We couldn't possibly recommend anyone more highly."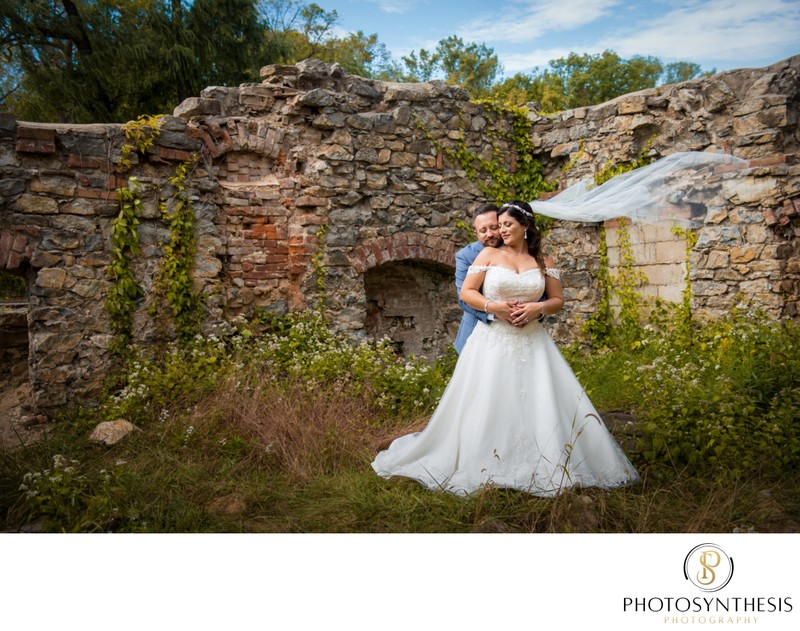 Jenn and Cody
"Bill is the kind of photographer who captures those beautiful moments that you want to relive over and over. We had the pleasure of having Bill shoot engagement photos for us and candid shots at our engagement party afterward. The engagement photos were gorgeous. He has an eye for using whatever is around to create a wonderful image - like asking a group of kids with balloons to hold them up around us for a whimsical twirling scene in front of an old theatre. Amazing. Bill also took the last photos of my father, who passed away a month after our engagement party, which I will cherish forever. Our wedding was June 1st in the Poconos. Bill and his assistant captured our day beautifully. From our first look to the ceremony, reception details, dancing, and shots of our friends and family (and our dog!). We are sincerely grateful for his ability to capture so many joyous moments in time. And ladies - don't even worry about rain on your wedding day! Bill took the most amazing outdoor rain photos where every drop is captured in dramatic detail and they are stunning. I could go on and on - his attention to detail is impeccable, his creativity and thought process is genius, excellent communication throughout the whole process, extremely patient and easy to work with, superb time management. He hand-delivered our final photos and we live MILES away from him! Incredible. Lastly, I feel like we've gained a friend. We will have Bill photograph any and all of our life events if he's available. Look no further than Bill Stank and Photosynthesis Photography. Highly recommend."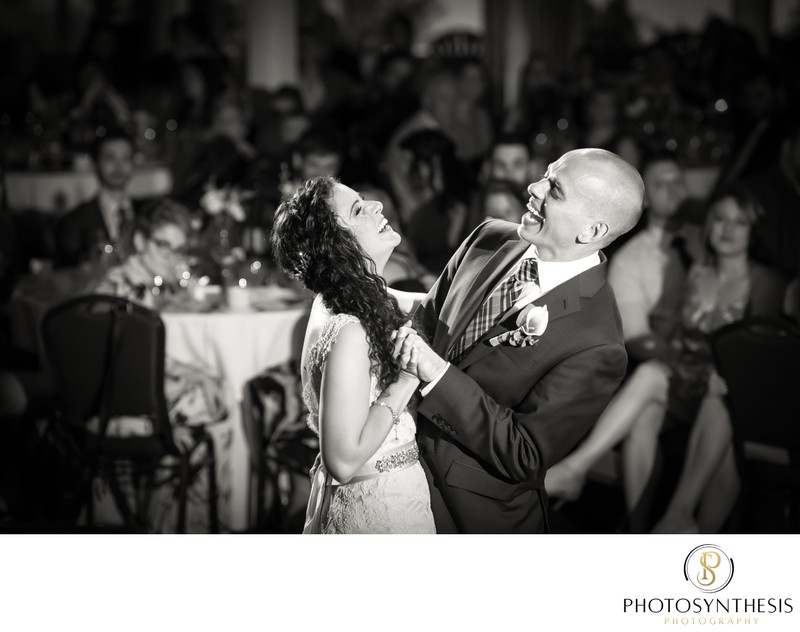 Rochelle and Andrew
"Bill was amazing!! He photographed my friends wedding, and I immediately knew I HAD to have Bill photograph my wedding! He has such great talent and is very accommodating for his clients! My dad was admitted into the hospital the night before my wedding, and Bill went to the hospital to take photographs of my dad and I together. Would totally suggest hiring Bill as your photographer."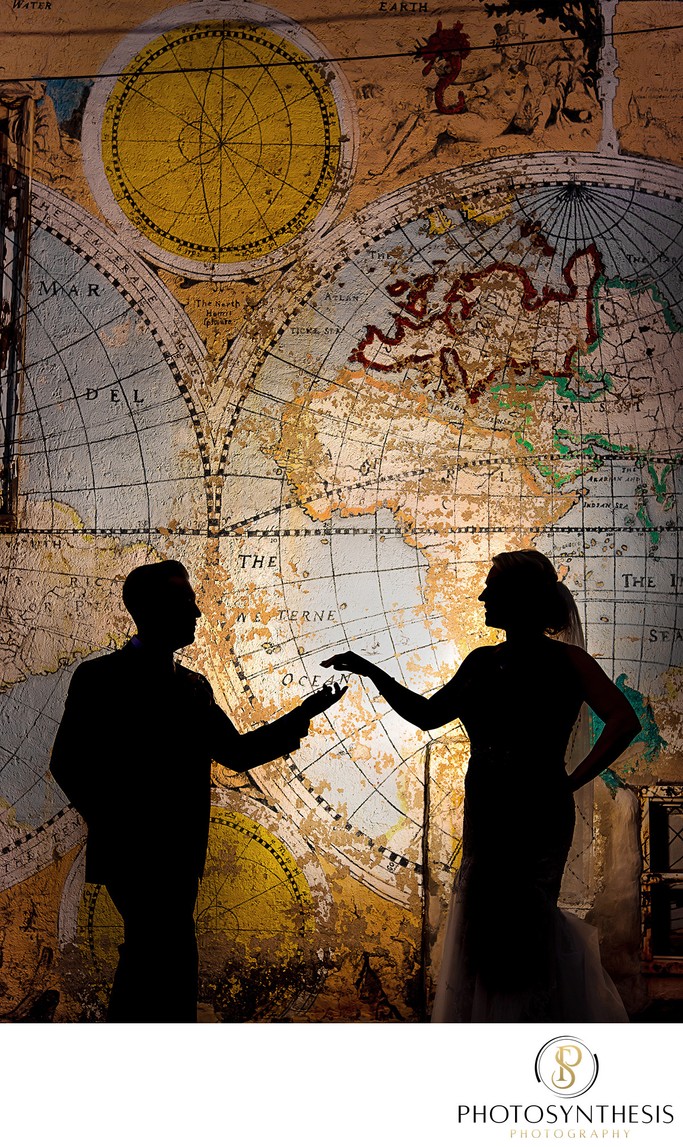 Corey and Tom
"Bill Stank was AMAZING!!!! Our wedding got postponed due to the virus and Bill was one of the only ones who stayed in touch with us during those hard times. He traveled for our engagement session and made it so special. He is responsible, reliable, talented and SO much fun. The photos: I can't even begin to explain how happy we are with our wedding and engagement photos. They are vibrant, so detailed, and just amazing. Bill did a great job at capturing every moment of our special day. He was so patient and really kept things chill with no stress that day. We highly recommend Bill, he is a very talented photographer and worth every penny. We will have those pictures for a lifetime!"
Lauren and CJ
"My husband and I partnered with Bill last year for our fall (COVID 2020) wedding (apologies this review is delayed!) - he is fantastic and absolutely phenomenal! Bill is a consummate professional and was absolutely the perfect choice to make our wedding day so special. We would choose Bill again in a heart beat. Bill established our trust during our "compatibility call" right from the start, and because of this, there was an instant and meaningful connection built. Bill was also incredibly responsive - and proactive - in all communication throughout all of wedding planning. Bill captured both the big and small moments and elements of our day - and he added his creative twist to all of it. He works wonder with light and shadows, and he knows exactly the right positioning to create a spectacular image. We have received more compliments than we can count on how beautiful our pictures were for both our engagement session and our wedding.
Before Bill even attempted to take a single photo, he went above and beyond his call of duty. He took time (a good amount of it!) to get to know us, and we couldn't have been more grateful. He asked about what we loved about each other, how we wanted others to see our love in pictures and things we absolutely wanted and those we wanted to avoid. And he listened. He was also so patient and understanding in rescheduling our engagement photos several times due to weather. We received so many compliments on the quality and essence of our engagement photos, and this was but a mini preview of how he captured our wedding day photos.
On the day of, Bill had already asked numerous times what additional help he could be to ensure the day went smoothly (and he went on his own time to scope out the venue and grounds ahead of our wedding day too!). He also kept the wedding party on schedule and ensured that all of our pictures were checked off of the list. He was definitely my sidekick for the day, and his humor made him a favorite of all. Our pictures captured the emotion we wanted to remember for a lifetime - love, happiness, joy - and we couldn't have been more pleased!
We would 10000% recommend Bill as not only an extremely talented photographer but also a good human. We intend to partner with Bill for any of our family shoots moving forward - he was by far our favorite wedding partner - no one else compared! Thank you for making our wedding live on in photographs for generations to come and for absolutely everything, Bill!"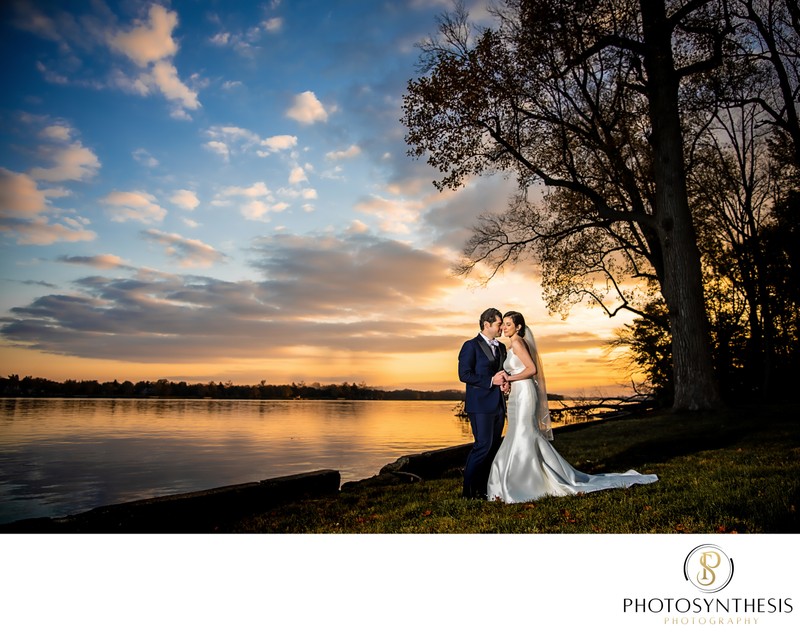 Kelly and Bill
"It has taken us about 2 months to write this review, because we will never have the right words to do justice for how much we love and appreciate Bill Stank. My husband and I found his business name PhotoSynthesis intriguing due to our love for science. Being further away from Allentown (about 1.5 hours), we had not heard of anyone nearby who did business with him. We decided to message him, and he arranged his schedule nearly immediately to drive to Pottsville to meet and get to know us personally. From that very moment, we knew that Bill would not only be our photographer, but our new friend. We turned to him for advice in planning our big day because his experience speaks for itself. His policy of "the day is yours" with both the engagement session and wedding day was amazing - you never feel rushed and he goes above and beyond to capture moments that even we missed throughout the day. We cannot imagine our day without him, and now we have memories not only for us, but moments he caught for all of our family and friends. We love you Bill Stank. Thank you for being you!"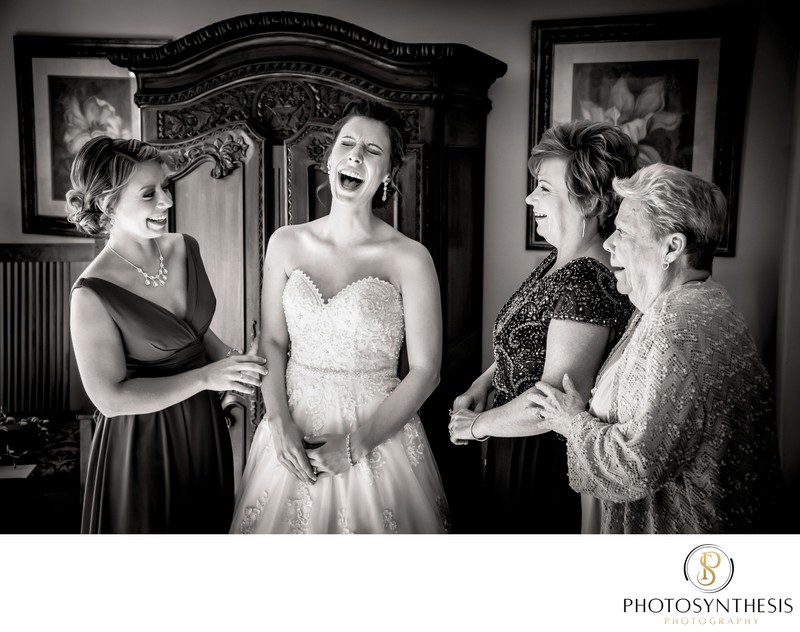 Sarah and Sanjeev
"It is so important to have great people like Bill working with you on wedding day. Bill is an amazing person and having him part of our wedding was an honor. We were so grateful for the time he took to call/email us just to check in and ensure we were on the same page leading up to wedding day. He took the time to remember the little things that were important to us to capture on the day. His passion for photography is evident when you work with him and see the results - the pictures we received after our engagement session and wedding day were AMAZING, and I never knew we could look so good! We're so happy a few people recommended Bill to us for our wedding - we needed him and we will be forever grateful to have spent our special day with him capturing the wonderful memories! We consider Bill a friend now and hope to share some good Indian cuisine soon!"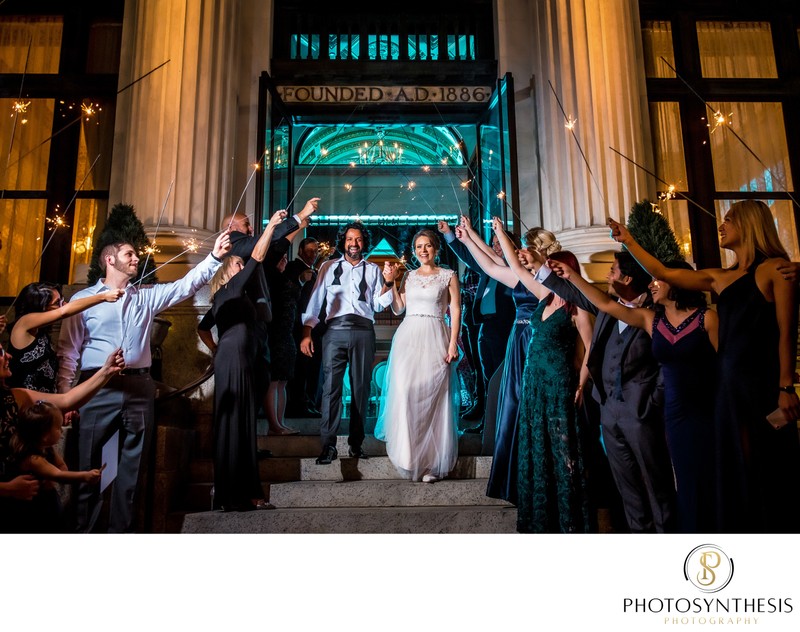 Alena and Yury
"Very professional with lots of knowledge and experience. Highly recommend!"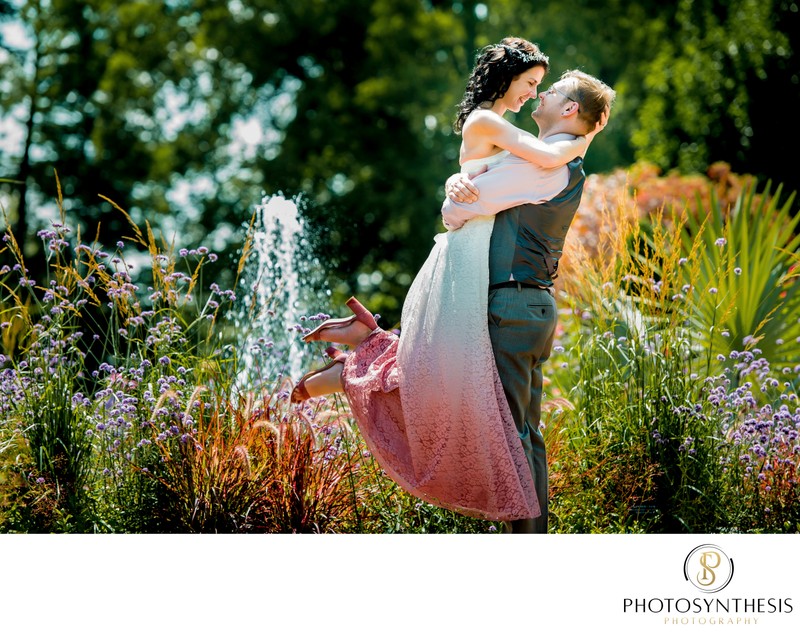 Natalie and Josh
"Bill is a phenomenal photographer and person. He goes into go mode while he is working and you feel at ease and like everything will be perfect. He works hard to get every shot you want. He is creative and passionate about his work. The photos we got form our wedding are beyond incredible! I never could have imagined some of the pictures we have. They are unique and colorful and staged just right. He makes a photo shoot super fun and not stressful at all! Thank you Bill!"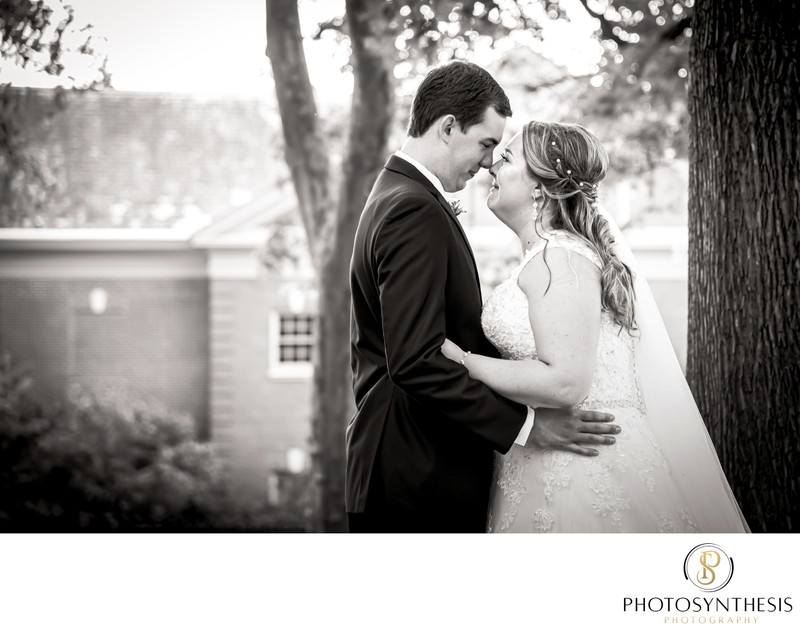 Geri and Andrew
"Bill is awesome, and so are his photos! He really took the time to get to know us and was extremely responsive throughout the booking and planning process. He took the lead in developing the timeline the day of the wedding which was SO GREAT! He was also super patient dealing with wrangling everyone up for group photos! Highly recommended!!"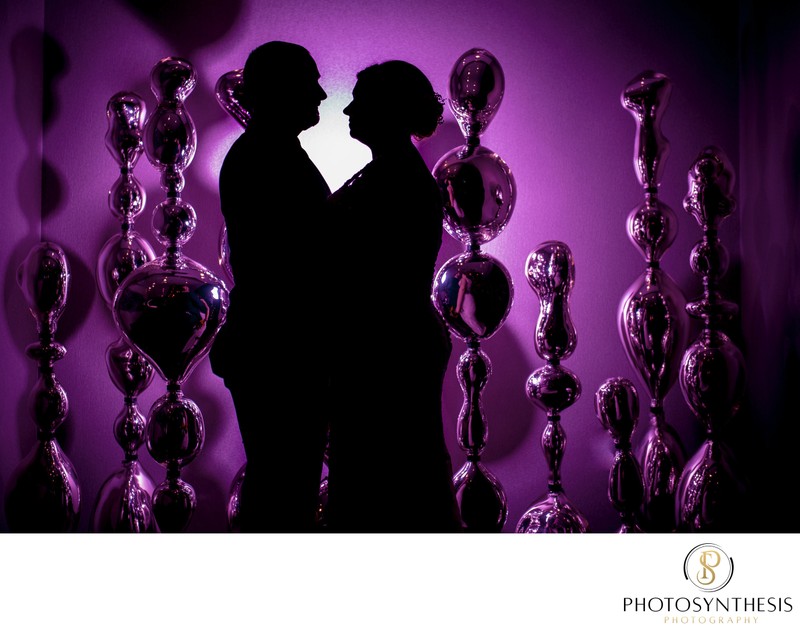 Jess and Chris
"We had the absolute best experience we could have asked for with Bill as our photographer. He was recommended by a friend and we would recommend him to others in a second. Not only is his work beautiful, but he is also very personable and professional. He was well organized, listened to us, and took the time to get to know us on a personal level. It was clear he loves his work and does everything he can to ensure his clients are satisfied."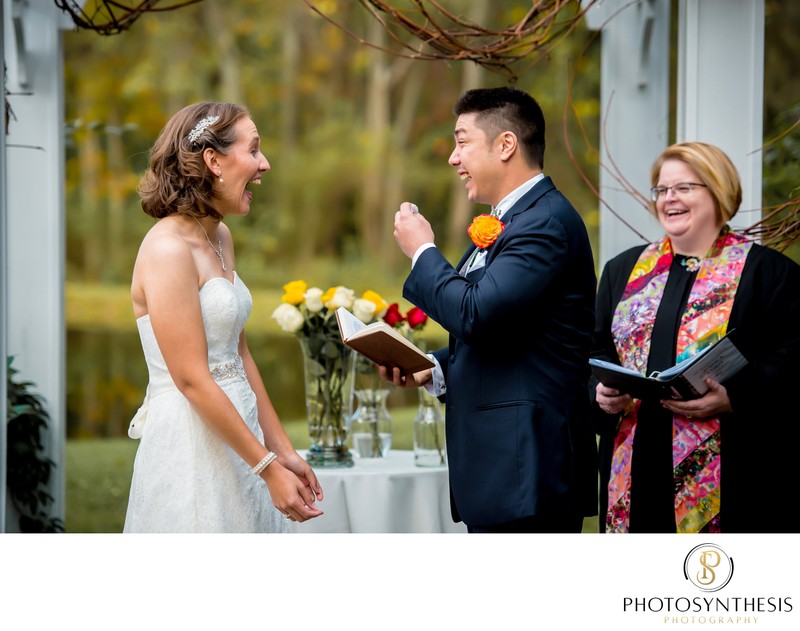 Jess and Mark
"My husband and I cannot say enough wonderful things about Bill. Before finding PhotoSynthesis we met with several photographers and couldn't find the right fit. We knew picking a photographer was one of the most important choices in the wedding planning process. When we met with Bill we instantly knew he was the one. From our first meeting he put our minds as ease and helped us to make wedding planning fun. He answered all of our one million questions and calmed my nerves throughout the process. Its been two weeks since our wedding and every single day I have had someone tell me how absolutely beautiful our wedding photos are - many have said they are the best wedding photos they have ever seen :) Bill truly captured every special moment and feeling of our day and looking at our photos allows us to keep reliving the best day of our lives! Bill planned the timeline for our day and kept everything moving, we didn't have to worry about a thing. His professionalism, attention to detail and genuine love for what he does is obvious. Five stars isn't enough he deserves ten! After walking us through our engagement and wedding photos Bill is more than just a photographer to us, he's now a friend. He better never move away because he's now the family photographer for life!!!!"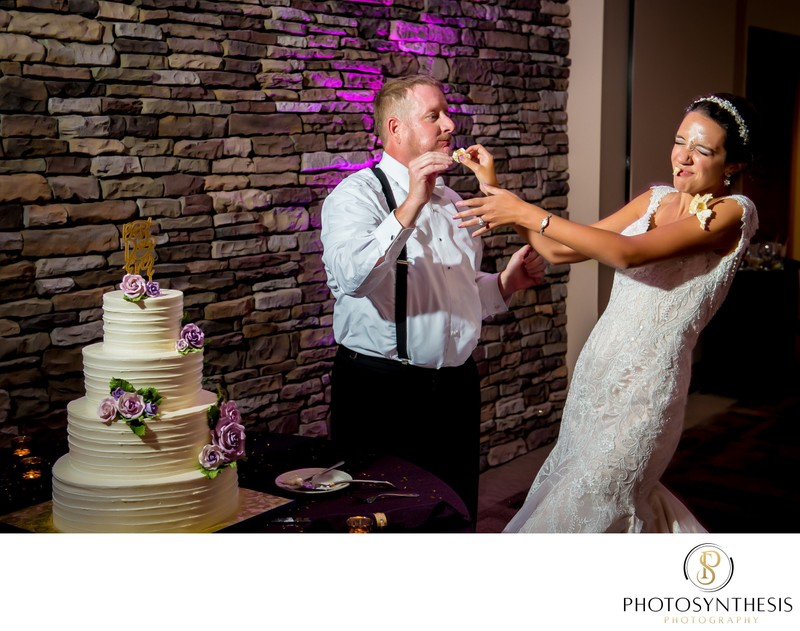 Angela and Tony
"It is hard to find the words to explain how exceptional Bill is with PhotoSynthesis Photography. When my husband and I began looking for a wedding photographer, we were intimidated by the many factors that had to be taken into consideration. Upon meeting with Bill, however, we were instantly at ease. Our goal was to find a photographer that would get to know us, capture our story, and exhibit our love through their work. There was no doubt that Bill with PhotoSynthesis Photography was the right choice. Bill became more than just a guy with a camera; he became part of our wedding planning process. From our engagement photo shoot to the wedding day, Bill walked us through every step, was extremely professional, and helped to make the journey a fun one. If we could give more than 5 stars, we would be honored to do so as our experience has been exceptional. We HIGHLY recommend PhotoSynthesis Photography to anyone who has a love story waiting to be told through the magic of photos."