Why Hire a Professional?
My intention here is to communicate the value of an experienced full-time wedding photographer. On your wedding day I want you to do absolutely nothing but be in the moment with your special someone surrounded by your family and friends. Let me handle all the photography and everything that is involved with it which I will describe below.
I'm going to get right to the point here, photographing a wedding really well is very difficult. It's taken me a long time to be able to do what I do. I don't say that to show off or anything but rather to communicate how much is really involved with becoming a seasoned wedding photographer.
I have been involved with the visual arts my entire life. This includes drawing, painting, design, and of course photography. The most difficult thing I have ever done from the visual arts standpoint, by far, is to photograph a wedding well. It involves a lot of factors that also must be done very quickly and in a high-pressure situation. There is also no "do over" when it comes to wedding photography.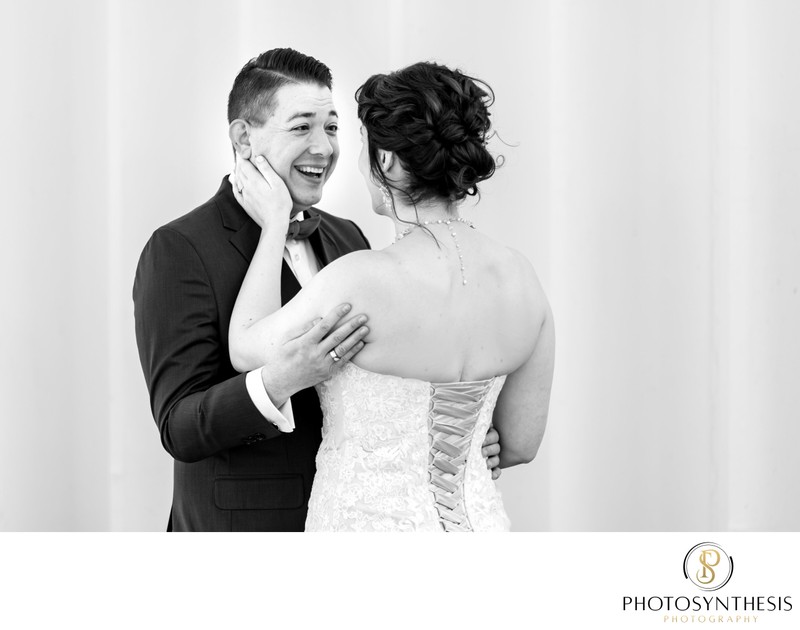 Capturing emotion is the most important part of being a wedding photographer. How is this done well? There are a few factors I will discuss here and none of them have anything to do with camera settings or the technical side of lighting, etc. There's a lot more to taking a picture than TAKING the actual picture. What I mean is that it's more than just pushing a button. I always discuss with my couples during our first meeting what my foundation to photography is. That foundation is the experience. To create a great experience for my couples I must know them and understand their wants and needs. When I first talk with couples, I am taking notes. Why? Because I don't want to forget anything about them. I want to know what makes their story unique. By getting to know them and allowing them to open up to me, I begin to make them more comfortable. I explain what the process of having their pictures taken with me is like which I cover more in the About Me section on my site. I do this to try to eliminate anything that feels unpredictable which can cause people to become unprepared and uncomfortable. By getting to know my couples and guiding them along, I start to build trust. I highly recommend engagement session because they are a bit of a "warm up" for the wedding day and allows the couple to fully understand the experience of working with me. It's always my intention that, come the wedding day, my couples are not worried about a thing from a photography standpoint. When couples trust me and they are enjoying the experience, that allows them to open up to me so that I can better capture their emotions. Most of my couples like to laugh as well. I make a point of having fun with whoever I'm working with. It is not a high-pressure situation for my couples at all.
Another factor for me to capture emotion is an experience-driven skillset that culminates into anticipation. What does that mean? Often times on a wedding day, it's crucial for me to be able to anticipate moments happening BEFORE they actually happen. If I see a moment happening with my naked eye, sometimes it's already too late to capture in camera. This skillset comes from photographing hundreds of weddings and understanding the dynamics and events occurring throughout the day.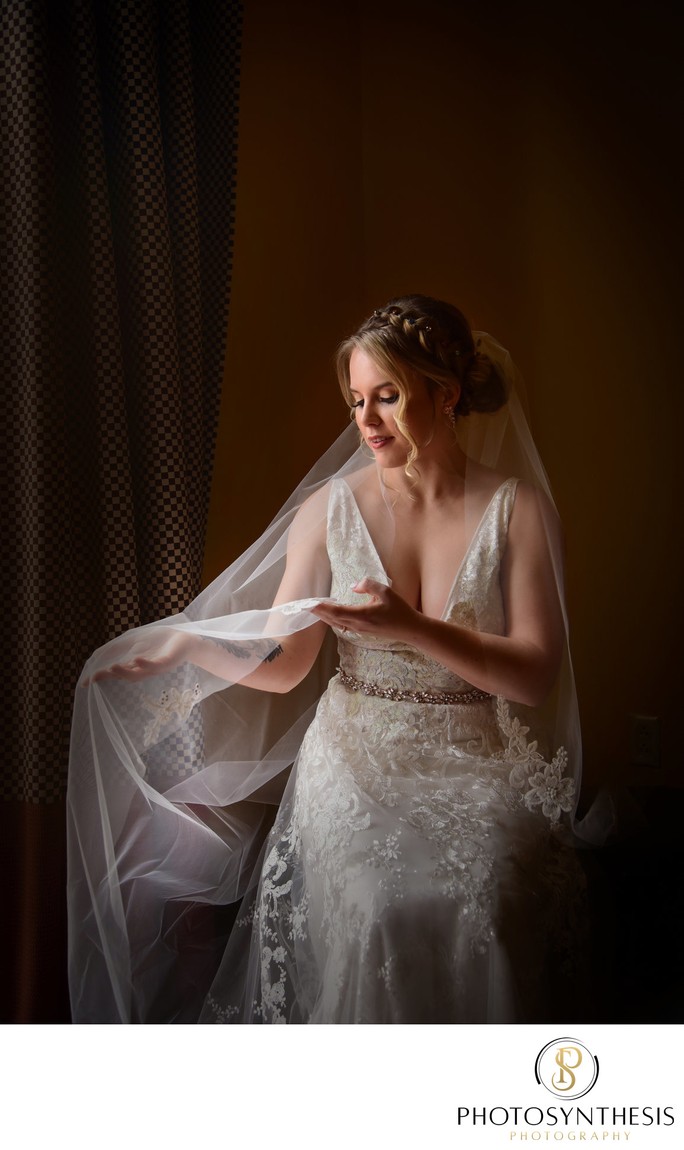 Am I a fly on the wall for a lot of the wedding day? Absolutely! I also make a point of being non-intrusive during the entirety of the ceremony and reception events. I want you to forget I'm there. I want you to be in that moment with the special people in your life. I will never interrupt you during your vows or your first dance and ask you to smile at the camera. Unfortunately, I've seen this happen as a guest at a wedding. I want these real moments to unfold naturally. I don't want to pose you during these times. It's my job to move around, anticipate, and be where I must be to capture the moments. So, as I mentioned earlier, everything that I have talked about so far has nothing to do with the actual camera but rather the relationship I build with my couples and the acquired anticipatory skills of capturing moments that I have gained over the years.
Timing, timing, timing! This is another very important part of being a great wedding photographer. I must be able to work quickly throughout the day because there are a lot of moving parts on a wedding. I must be quick so that the ceremony and reception events can start on their scheduled times. Often, I must be able to create a variety of images in a short period of time. For me to do this I have to understand my gear, lighting, composition, and how to give direction to my couples like they are second nature. A wedding day is not the time for me to figure any of those things out.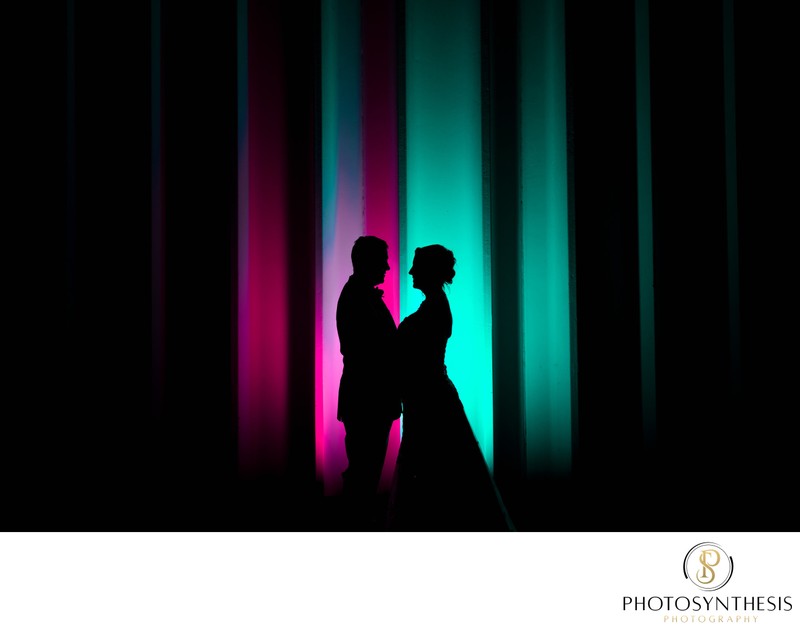 Now it's time to talk about the actual camera/gear and the necessary knowledge around that to be able to photograph a wedding well. I'm not going to list all the gear I own because that doesn't mean anything. What's important is the understanding of the gear and how to use it properly. Let's start with lighting. I use natural light as well as artificial light that I bring. I believe that understanding both approaches to lighting allows me to be prepared for any situation I am ever confronted with. I think natural light can be quite beautiful and I use it on every wedding however sometimes the natural light can be lacking or not in the location that I want. I can never turn the sun light up, down or move where the sun is. Therefore, an understanding of artificial light, including flash and continuous LED light, in addition to natural light is a vital skillset of a wedding photographer. I believe lighting is like the instrumentation in an orchestra. Just like every instrument has a different sound and feel to it, the same holds true for different kinds of lighting. By using artificial light, I have much more creative control to create an artistic image.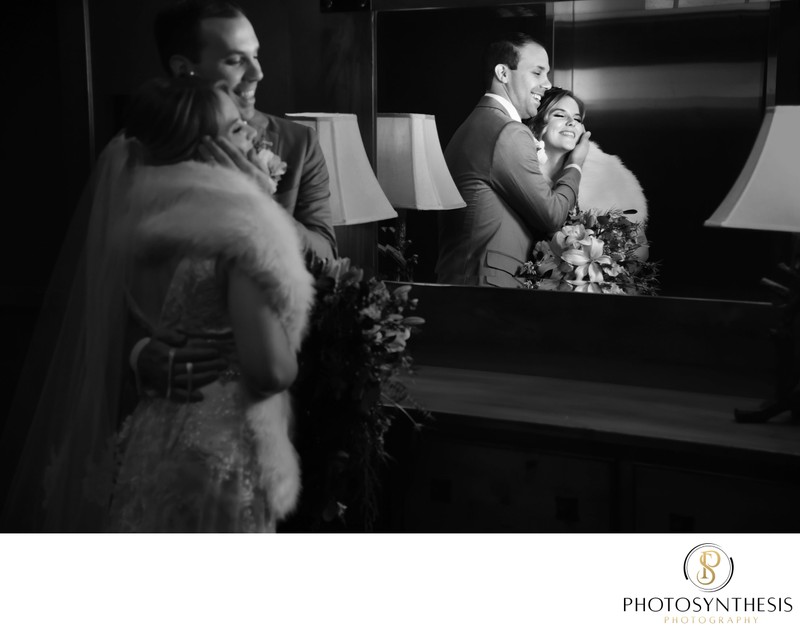 Composition is a very important part of creating pictures as well. I talk about "Environmental Portraits" in the About Me section and that comes from purposeful composition. Environmental portraits means that I am including a specific location in the portraits that I'm taking. These locations have meaning to the couple that I'm working with and need to be properly incorporated. This is done through giving my couple direction, knowing the best points of view to shoot from, using the correct lens, and understanding lighting.
Speaking of giving my couples direction, this is another important element for me to touch upon. This all pertains to portraits of the couple, the wedding party, and the family. This does not include photojournalism. As I mentioned earlier, I would never interrupt you during your ceremony or reception events. In a portrait, how often do you think the couple is flattered, emoting, in great lighting, and in a great composition all by themselves? How often do you think all those elements just happen? The correct answer? Well…never. Therefore, it's important for me to give direction to the couples I'm working with. It takes a lot of knowledge and experience for me to give the appropriate direction to flatter my subject, get them to emote, get them in great lighting, and have them composed beautifully.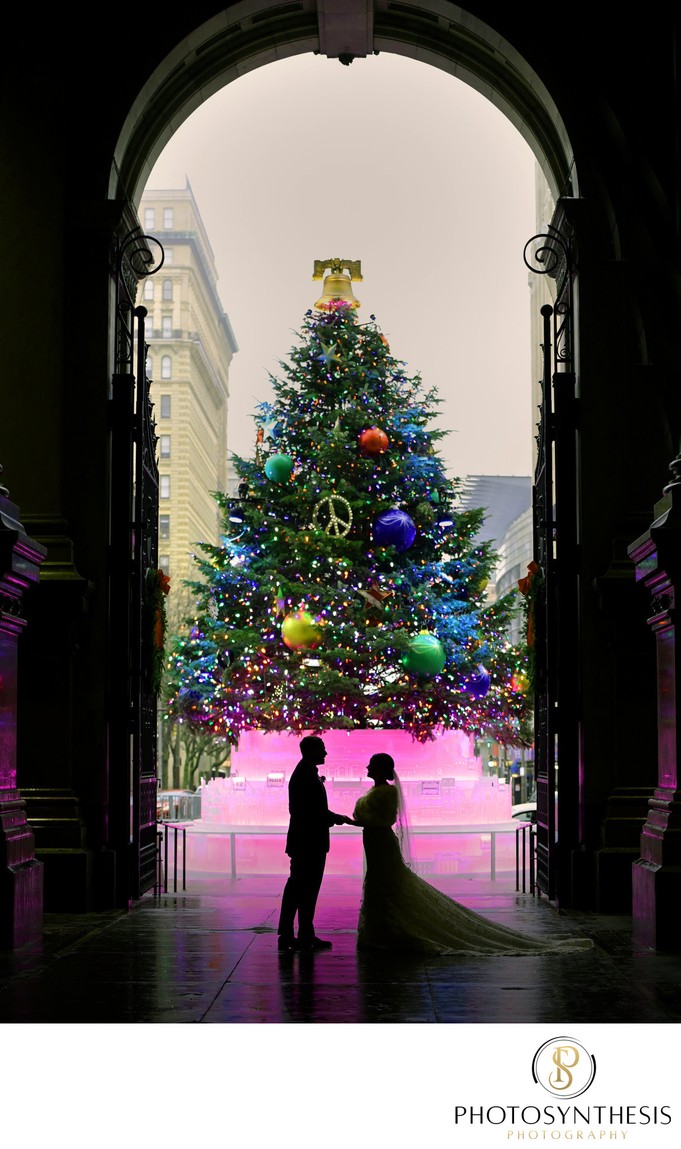 The last thing I would like to talk about is the value of hiring a full-time wedding photographer. I'm not saying there is anything wrong with a part-time photographer and, honestly, most of the photographers out there are part-time. When I started out, I was part-time as well, and I feel very fortunate to have made this into a full-time career for myself. Being full-time allows me to be 100% committed to my couples and my business. I have more availability and responsiveness for my couples. I can talk to them during the morning, afternoon, or evenings. I can shoot their wedding on a Friday, their elopement on a Tuesday afternoon, or their engagement on a Wednesday morning. I do not have another 40+ hour a week job that would be taking away from my couples and my photography business. Being a photographer is who I am and what I'm committed to doing every day of my life.