Where Do We have Our Wedding?
This question is usually where all of your wedding planning will start. It's the foundation of your celebration and entertainment. It's obviously not a question to take lightly and there are countless options of where to have your wedding in the Lehigh Valley, PA.
Fortunately, I can offer you a very unique perspective of where to have your wedding because I have been to so many venues. I have photographed hundreds of weddings throughout the Lehigh Valley, PA. Because I am a photographer, these recommendations are based on esthetics and the overall "look" you might be going for to host your wedding. This list does not include the investment each venue is and that is something that you would need to speak to the venue about.
Let me preface by saying if there is a particular venue that you like and do not see on this list, it does not mean anything negative about that venue. These recommendations are based on my experience, and I will continually be adding to this list.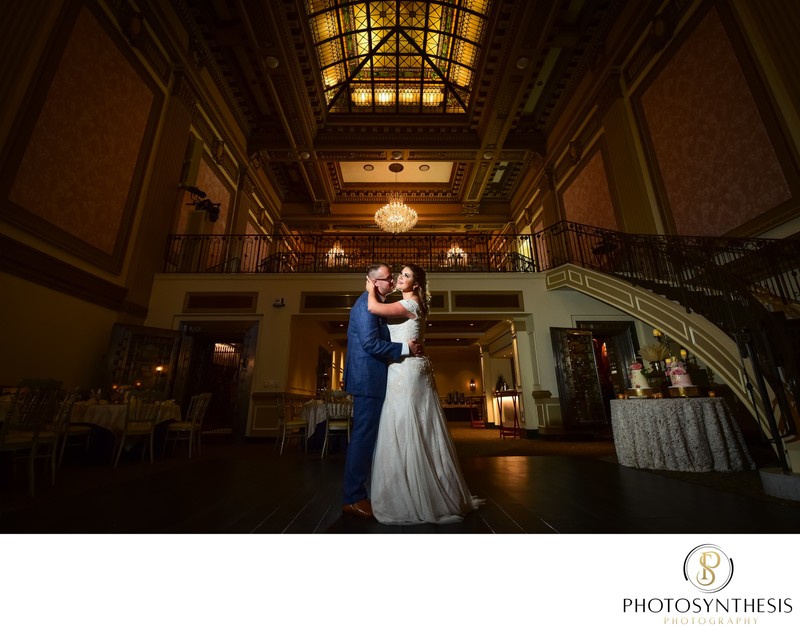 Venue Location
634 Hamilton St, Allentown, PA 18101
Phone Number
(610) 628-3341
Have I photographed here?
Yes
About Vault 634
Vault 634 is a stunning venue filled with rich history! The venue used-to-be the Lehigh Valley Bank and Trust building. The front facade is a towering and grandiose entree adorned with multiple stone columns. The inside has a tall ceiling with an exquisite stained-glass window. The venue is illuminated with chandeliers which are the original pieces that once hung in the iconic Hess' department store decades ago. There are multiple balconies which allow you to get a bird's eye view of the main reception area. There are still vaults throughout the venue which are used as a bar as well as locations for pictures to be taken. The basement area has been renovated to be a moody and dimly lit speakeasy with chairs, a love seat, books, games, and historic photographs. For more information on where to have your pictures taken at Vault 634, click here.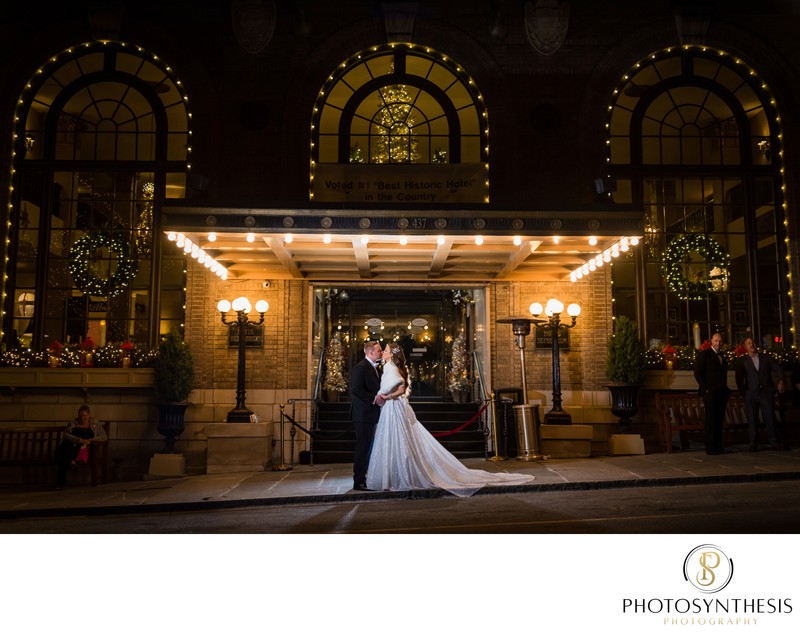 Venue Location
437 Main Street Bethlehem, Pennsylvania 18018
Phone Number
(855) 264-2598
Have I Photographed Here?
Yes
About Hotel Bethlehem
The Historic Hotel Bethlehem was built in 1922 at the site of the first Moravian built home in the area. The hotel is literally located at the site where the city of Bethlehem began in 1741. When you walk into the 125-room hotel you feel like you are transported back to the early 20th century. The towering palladium curved windows can be seen throughout the hotel lobby. The marble staircase and the colorful tile work in the terrace are absolutely stunning and not to be missed. The marque at the entrance of the hotel really comes alive at night when it is all lit up as is the "Hotel Bethlehem" sign on the roof of the building. Bethlehem is known as the "Christmas City" and the hotel is filled with the holiday spirit during that time of year because of the extensive decorations in the lobby. There are three ballrooms as well, all of which have their own style to them, that can accommodate your wedding or special event. For more information on where to have your pictures taken at Hotel Bethlehem, click here.