Location
3000 Parkway Blvd. Allentown, PA 18104
Phone Number
(610) 437-7750
Have I photographed here?
Yes
About Allentown Rose Gardens
Before I get into the absolute beauty of the Allentown Rose Gardens, I want to specify that this is indeed in Allentown, PA. I say this because there is also a Bethlehem Rose Gardens, but this page is not about that location.
Ok, so now that we have that taken care of, the Allentown Rose Gardens is a really incredible location in the Lehigh Valley for anyone who loves flowers and greenery. It has more organic color in one concentrated location than any other spot in the area. Once you park, you do not have to walk very far to enjoy everything that this park has to offer. There are walking paths and it is adorned with multi-colored rose bushes that grow on wooden frames. In addition to the roses, there are many other species of flowers as well. There are a few gazebos, a small bridge over a stream, ponds,benches, and some weeping willow trees. Peak bloom for the flowers is in June and July. There's a variety of backgrounds for having your engagement and wedding pictures taken here. On a non-overcast evening, there are also some good views for sunset!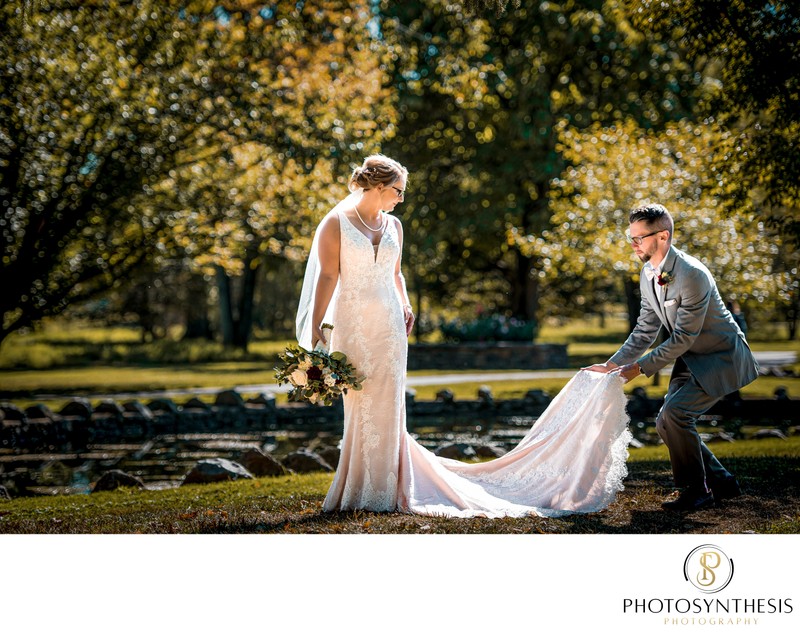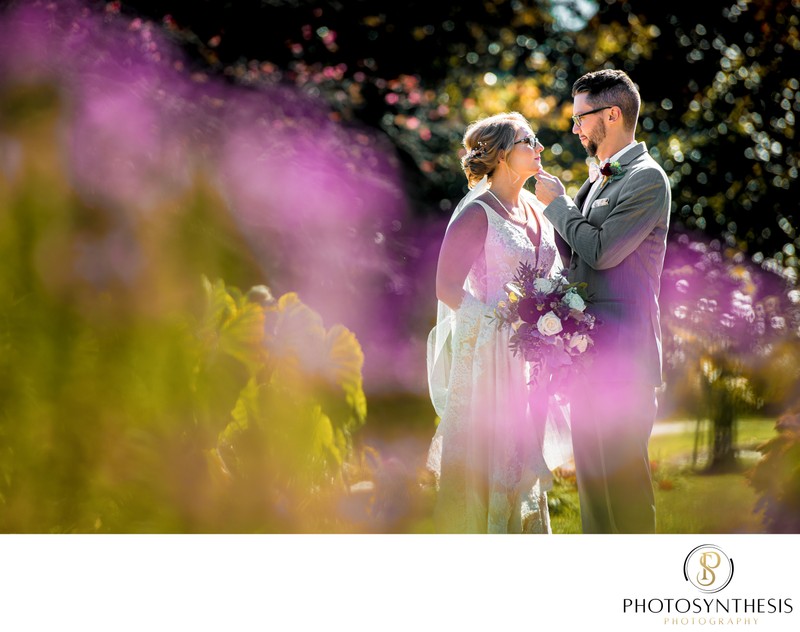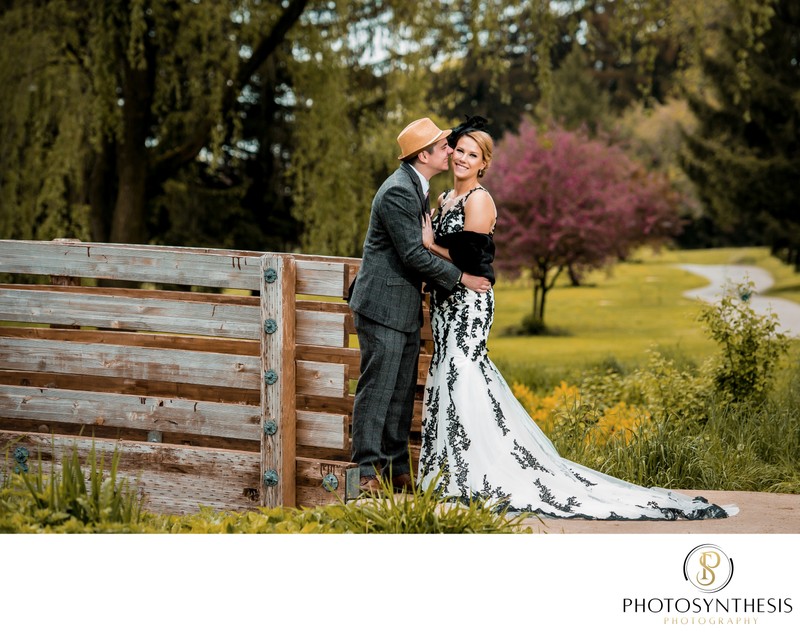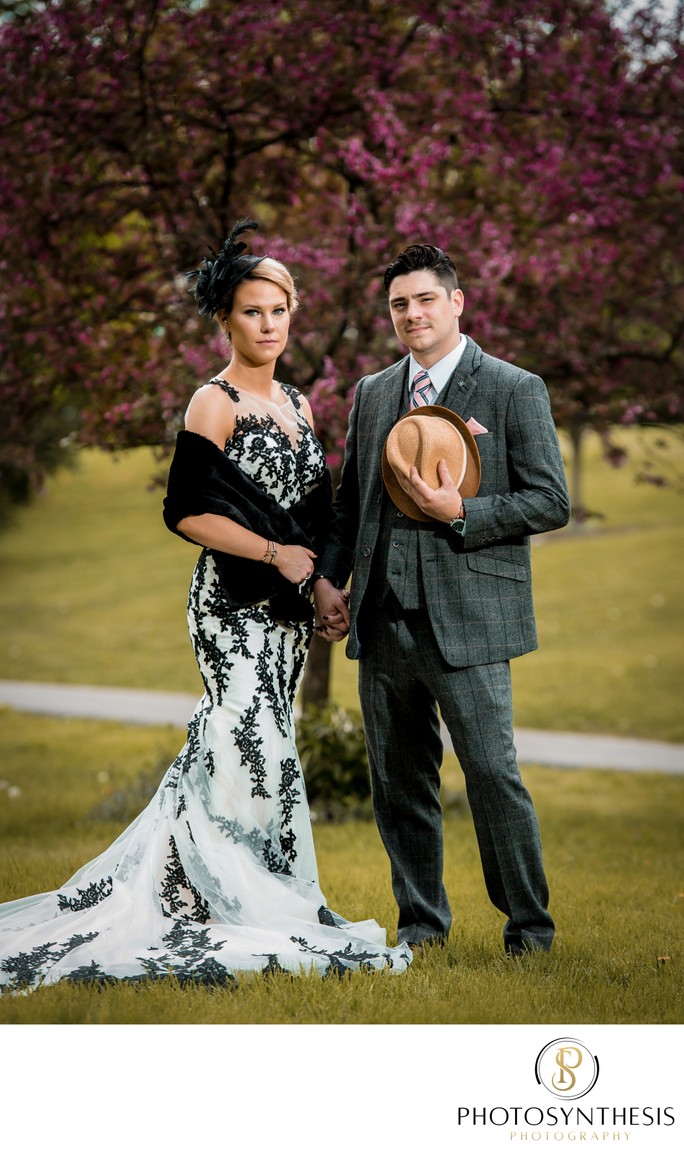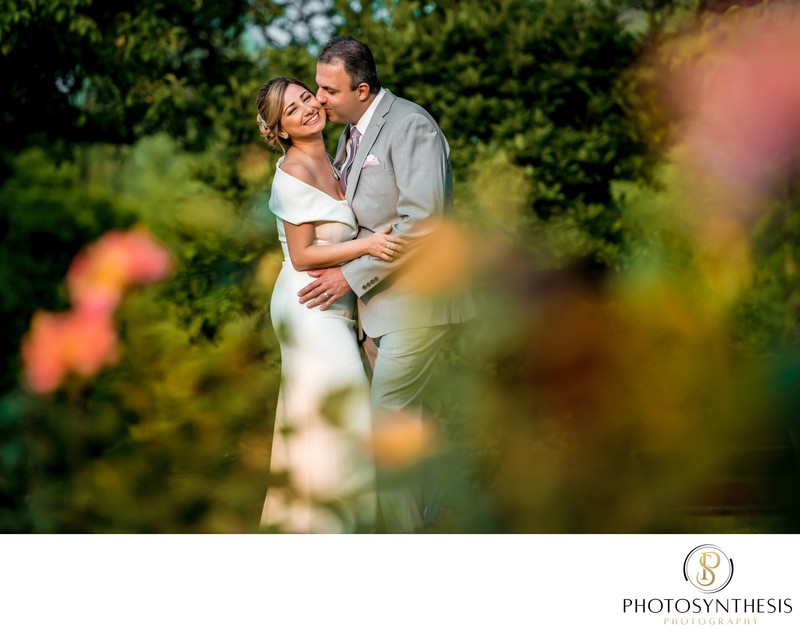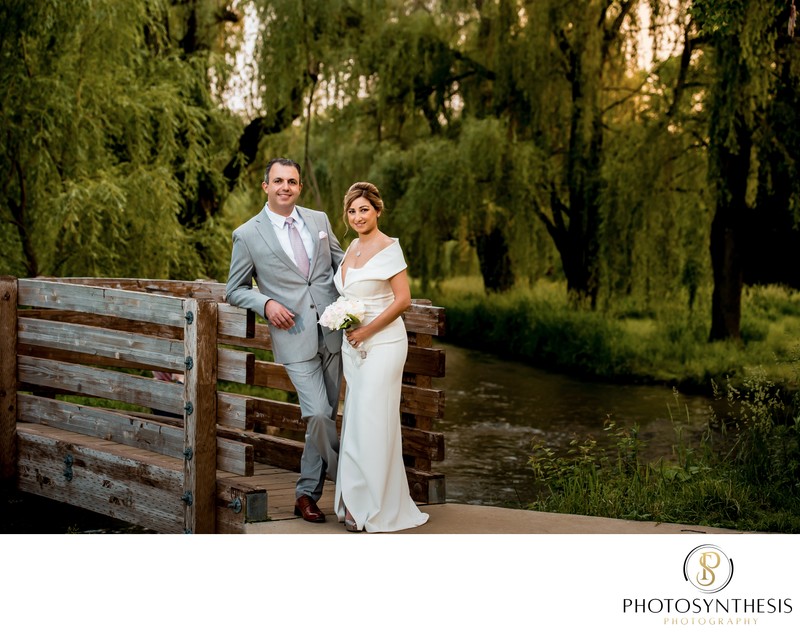 This is a very convenient location for anyone living in Allentown and is a short commute for anyone in the Lehigh Valley area. That makes it really easy for your engagement session and especially your wedding day pictures because it involves very little travel. The park is open to the public and there is no entry fee or photography permit required.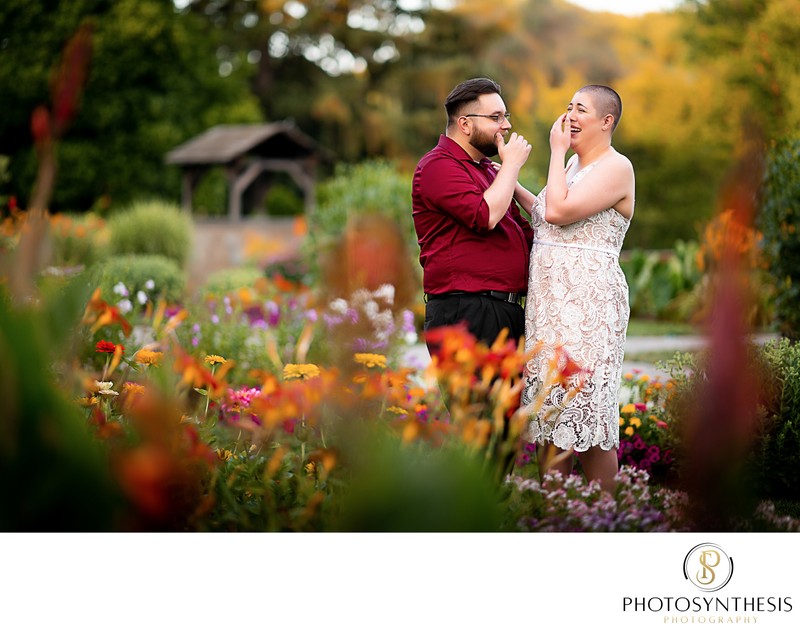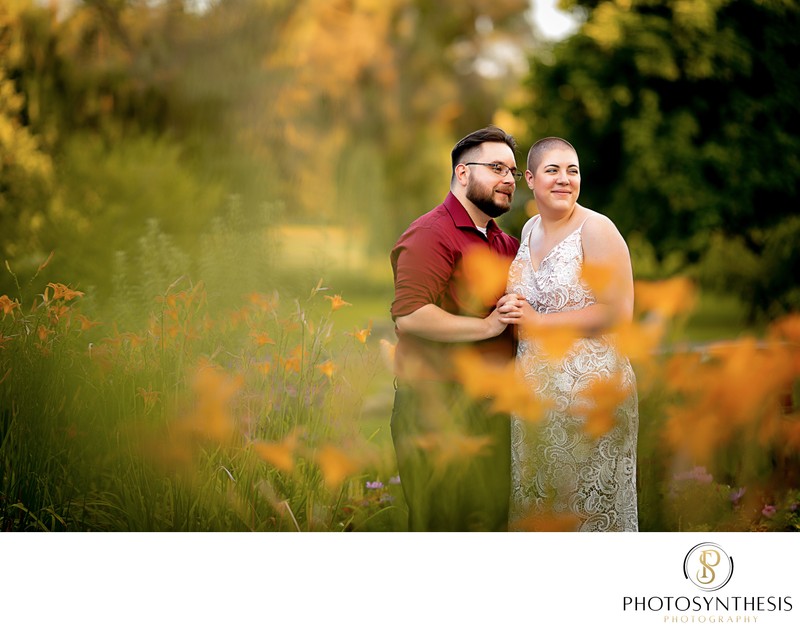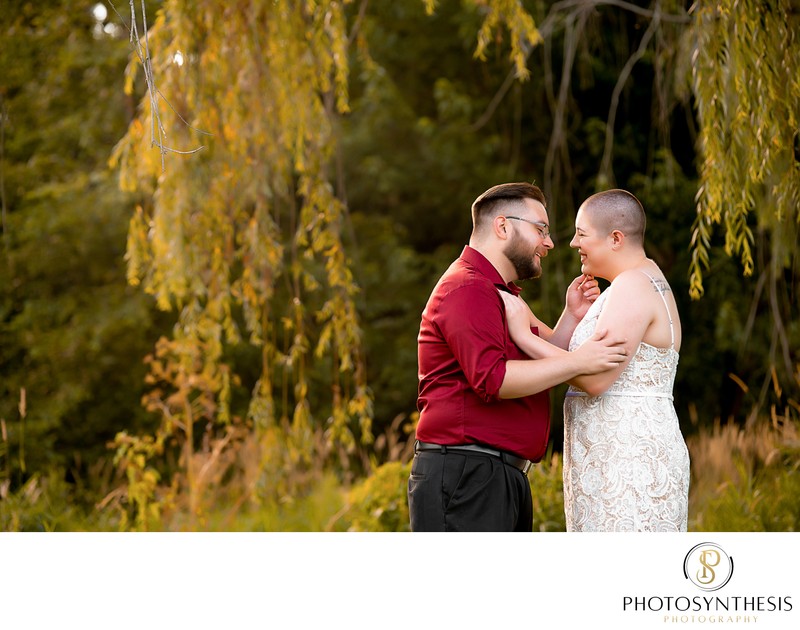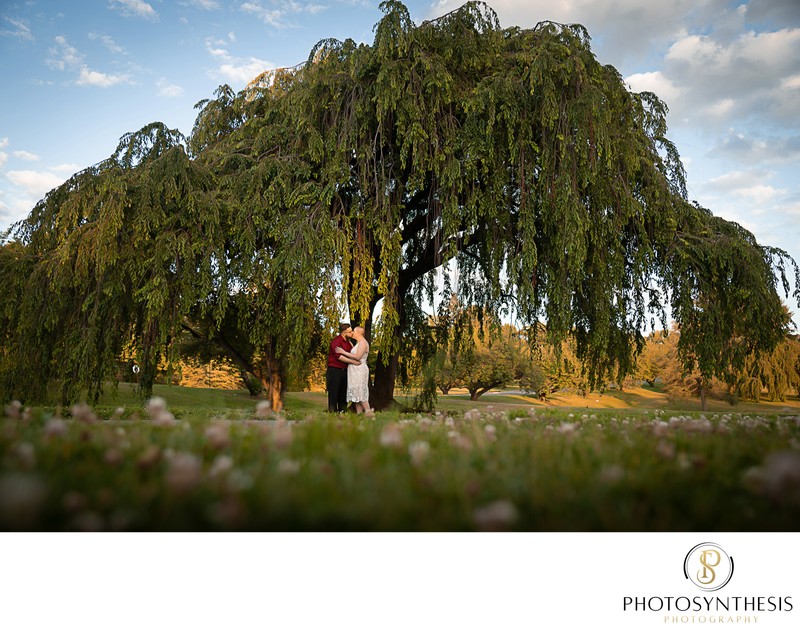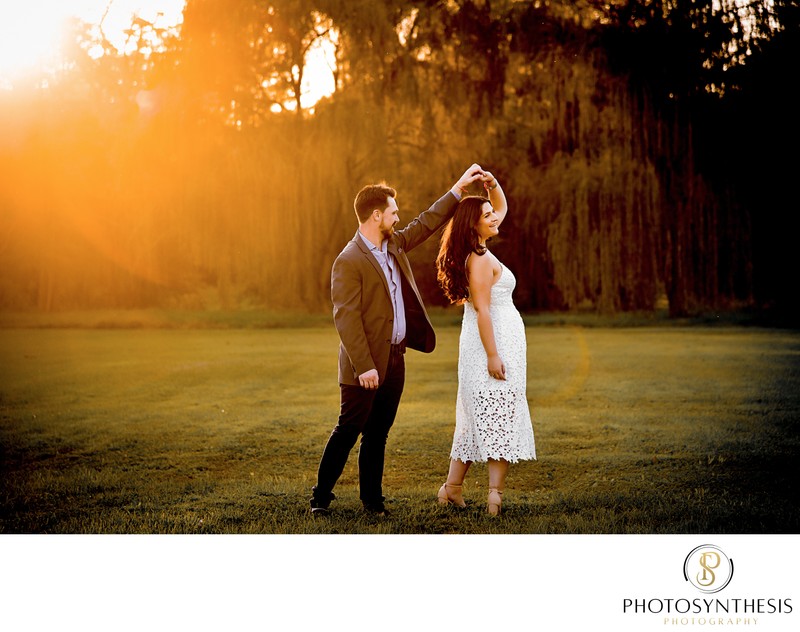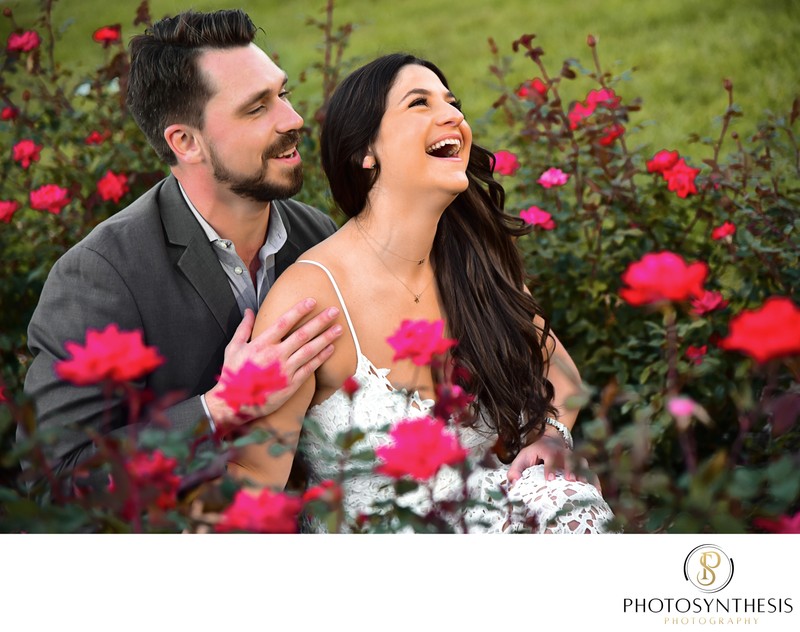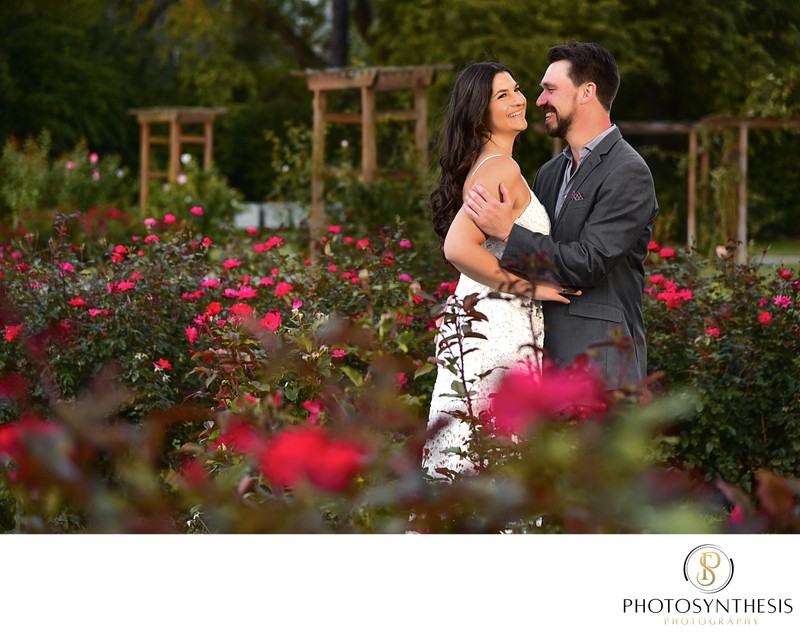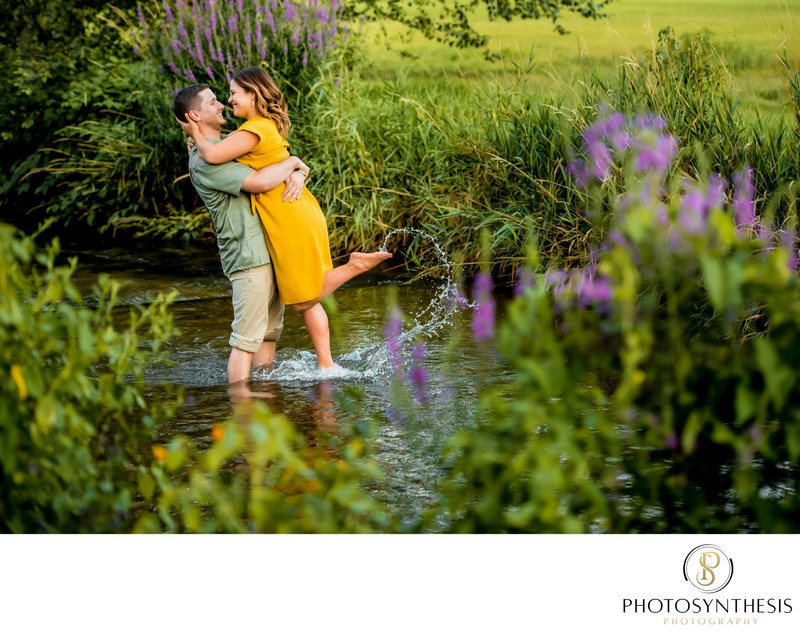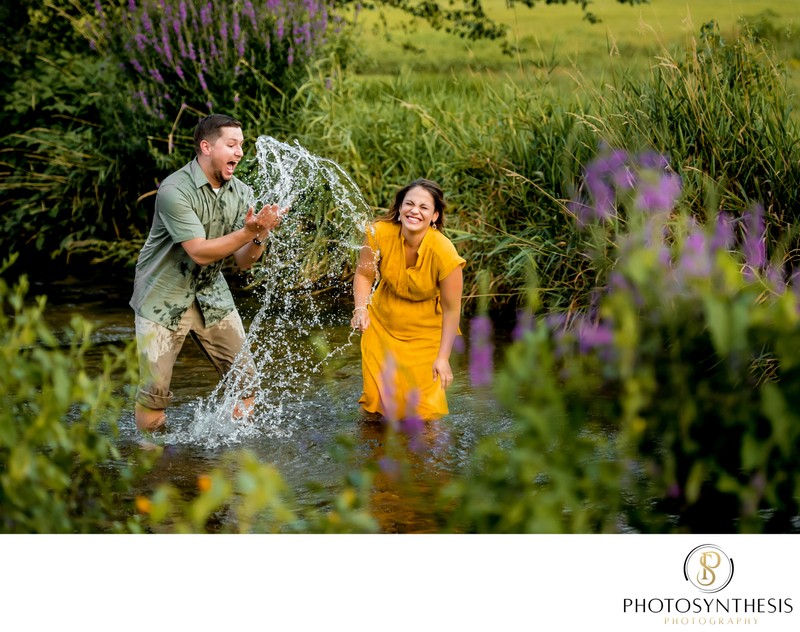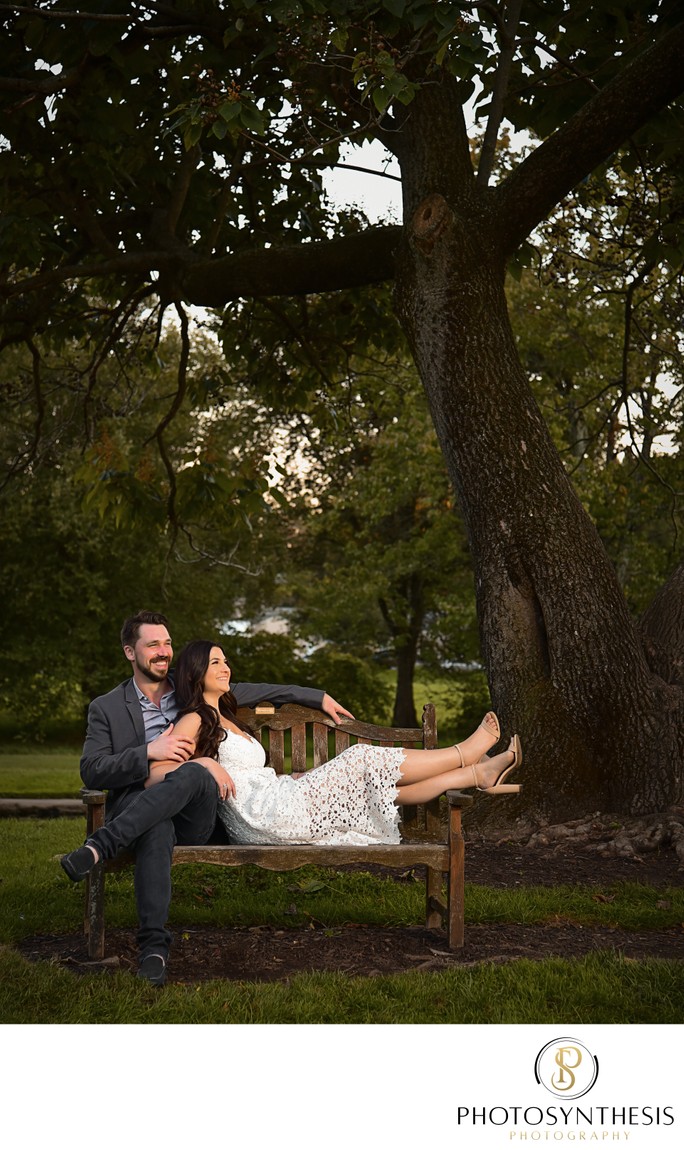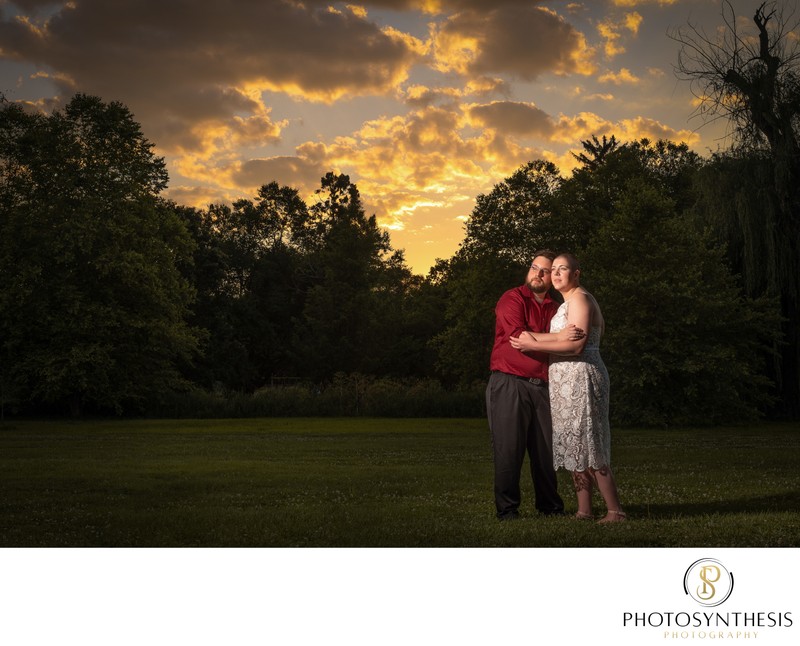 Here a few additional tips for having your engagement and wedding pictures taken at the Allentown Rose Gardens.
The best days to shoot at the gardens are on Mondays through Thursdays. The weekends can be crowded.
The best time of day to take pictures is in the couple of hours before sunset.
It's easy to make a wardrobe change at the parks restrooms.
Bring water
Bring sunscreen
Bring bug spray