Common Questions
How long is your wedding photography coverage?
Because every wedding is different, the amount of coverage will vary. With that said, couples book me for either 8 hours or full-day which usually ends up being about 10 hours. Most opt for the full-day coverage which captures the getting ready pictures through cake-cutting and/or send off. It does not include the after party once the reception is over.
Do you travel?
I do indeed and am available to travel anywhere in the world.
Can you send me your pricing information?
I certainly can and I just ask that you fill out my contact form so I can learn some more details about your wedding, specifically the date and location.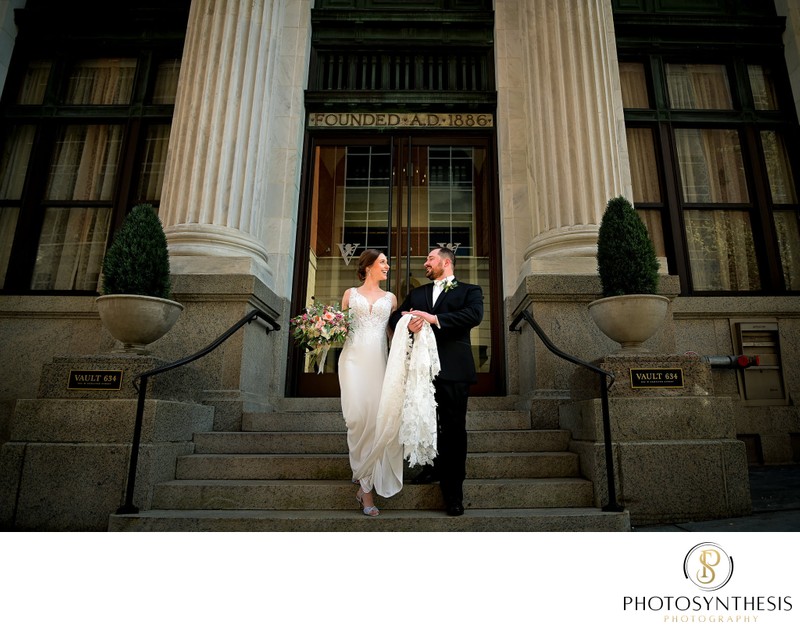 Why do you charge more than some other photographers?
Investing in wedding photography is no different than buying a home. The price points vary tremendously. Not only does it depend on the number of hours you're getting, how many photographers you have, the number of printed products like albums and wall art you receive, but it also depends on the skillset of the photographer. I explain more on why to hire a professional, here, as well as why to specifically hire me, here. And at the end of the day, I am a firm believer in the market dictating the price to the business. I think this holds true in any industry. What does this mean? It means when couples told me in years past that I was worth even more than what they paid for, I listened. It's when couples continually tell me now that I am worth every penny they paid. I am humbled to have received feedback like this from my couples. Ultimately, you must decide if you find value in what I have to offer you and I truly hope you do.
Do you have a second photographer with you on a wedding day?
Yes, I do and I will not shoot a wedding without a second photographer. Why? Because I might fall and break my leg and the show must go on. The bottom line is that this is your wedding day. There is no postponing and no waiting around for another photographer to show up. While I am also the lead photographer on every wedding, the second photographer acts as an insurance policy. Usually, the second photographer assists me and I do the vast majority of the photography but, if the worst should happen to me, they can take over as the lead photographer. Every second photographer I hire is an experienced wedding photographer. Trust me when I tell you that your wedding day is extremely important to me and that you are always in great hands. I would never take any chances with your wedding day!
Do you offer videography?
I focus solely on photography. No pun intended! But I have worked with many wonderful videographers that I am happy to refer to you.
Do we get color or black and white photographs?
You get both! Every picture you receive has a color and black and white version.
What is the turnaround time for wedding photography?
Wedding photography will be delivered within 8 weeks of your wedding day. It varies tremendously on the time of the year though. I have delivered weddings in a week, and I have delivered them in 7 weeks. I say 8 weeks so that I can always hold true with that turnaround time.
Are the pictures you deliver watermarked?
Nope!
How many pictures do we receive from our wedding?
This can vary a lot depending on the numbers of hours I'm photographing and how many events and people you have at your wedding. With that said, taking into consideration color and black and white, I deliver anywhere from 1400-2000 files.
Can we have the RAW unedited files?
Part of my process is editing my pictures to give it my style or "look". This is not something that you would see in a RAW format file. Because of this I do not provide RAW files because it would be the unfinished product.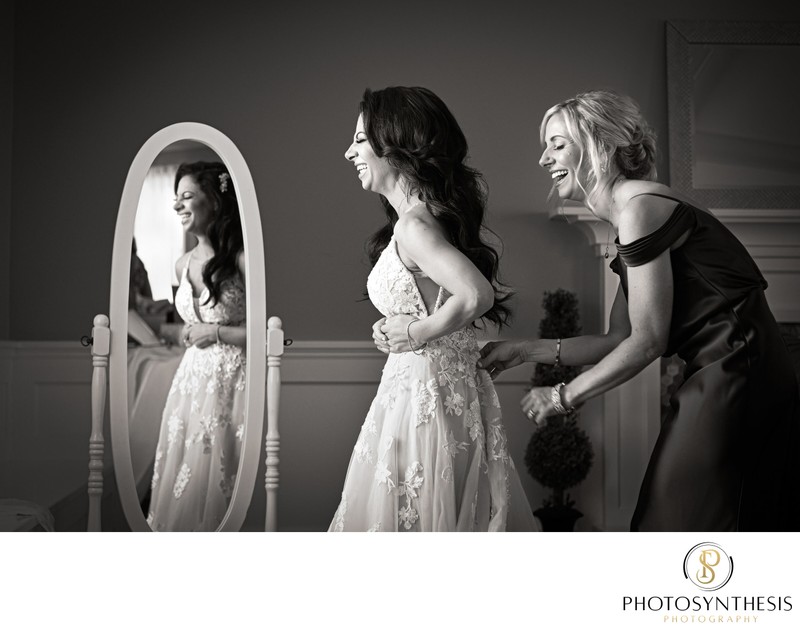 Are there any pictures that we do not get?
I take out duplicates, people blinking, and test shots when I'm setting up my light. Everything else you will always receive!
Can we print our wedding pictures?
Yes.
How do you deliver the wedding pictures?
All your pictures will be delivered in an online gallery that you can download from as well as share with your family and friends.
Do you offer printed wedding photography albums?
I certainly do! They are beautiful heirlooms that you will love and I would be happy to send you more information about them.
Do you offer prints and canvas'?
Also yes! In every one of my galleries I have print, canvas, and metal options when you click on any picture.
Do you do engagement sessions?
I do and, in fact, include them as part of my wedding photography packages. An engagement session is a great opportunity for us to work together before the wedding day. It allows me to see how the two of you are in front of the camera and it allows you to see what it's like to have your pictures taken with me. I like to think of it as a "warm up" for the wedding day. Engagement Sessions are also a great opportunity to go to a location that you cannot logistically go to on your wedding day. Maybe your wedding is in the city, but you also want some pictures out in nature. Your engagement session can certainly cover this. Also, if you have a puppy, you are welcome to bring them for the session because they might not be at the wedding. Ya know, they'll probably have a previous social commitment!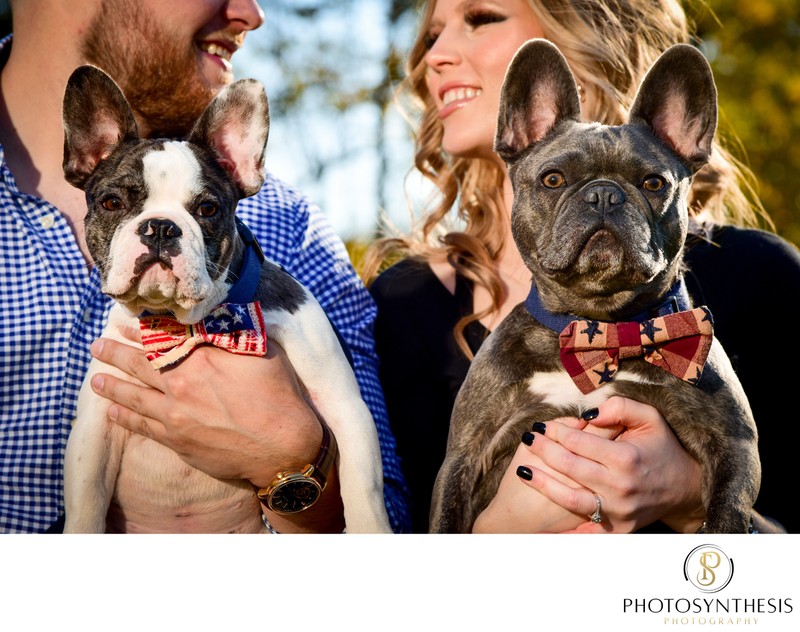 Do I take posed family photos?
I certainly do and I think these are very important and meaningful to the couple as well as the rest of the family. I always ask my couples for a shot list of the different groups of family they would like photographed and then I budget an appropriate time for those pictures.
Can we give you a shot list?
For the family groupings, yes! I do not want you to have to think about what family members and groups you want photographed on the wedding day. Think about it before the day of and email me the list. Then you can just relax on the wedding day and I will take care of the rest.
Do you have liability insurance?
I certainly do and can send it to any venue that is needed.
What is your payment schedule?
50% of your wedding photography package is due when you book with me. The remainder 50% is due by the wedding date.
How do we reserve our wedding date with you?
50% of your wedding photography package reserves your date for you. I only shoot one wedding per day so that date belongs to you only.
What if something happens to you before the wedding and you can't be there?
This is why I always work with a second photographer and will not shoot a wedding without one. Every second photographer I hire is an experienced wedding photographer. If something happens to me, they can take over and you will never be left without someone to photograph your wedding.
Can our family and friends take pictures at the wedding too?
Yes they certainly can and I just ask that no one interferes with what I am doing or does something to prevent me from capturing your wedding day.