Venue Location
1001 Longwood Rd, Kennett Square, PA 19348
Phone Number
(610) 388-1000
Have I Photographed Here?
Yes
There is a reason that Longwood Gardens is at the top of my list for locations to photograph engagement, family, or portrait sessions. People literally travel from around the world to see everything that Longwood Gardens has to offer. There are incredible florals, greenery, architecture, fountains, and even a waterfall to be explored at the park.
I'm so glad that I live close by in the Lehigh Valley so that I can photograph at Longwood Gardens as often as I do. The 90-minute commute is well worth it!
There are too many locations to shoot at to even mention but I will highlight, what I believe, are the best spots to take pictures at Longwood Gardens.
Main Fountain Garden
This area of the park is huge and has beautiful Italian style architecture. There are multiple fountains and pools of water throughout. There are fountain shows here every day which involve music and incredible fountains that catapult water up in the air. There's also a small hidden waterfall inside some of the architecture with a skylight opening. There's so much variety at the main fountain garden and it is one of the best places to take pictures at Longwood Gardens. Because of how vast this area is, it is easy to have pictures taken without anyone walking around in the background.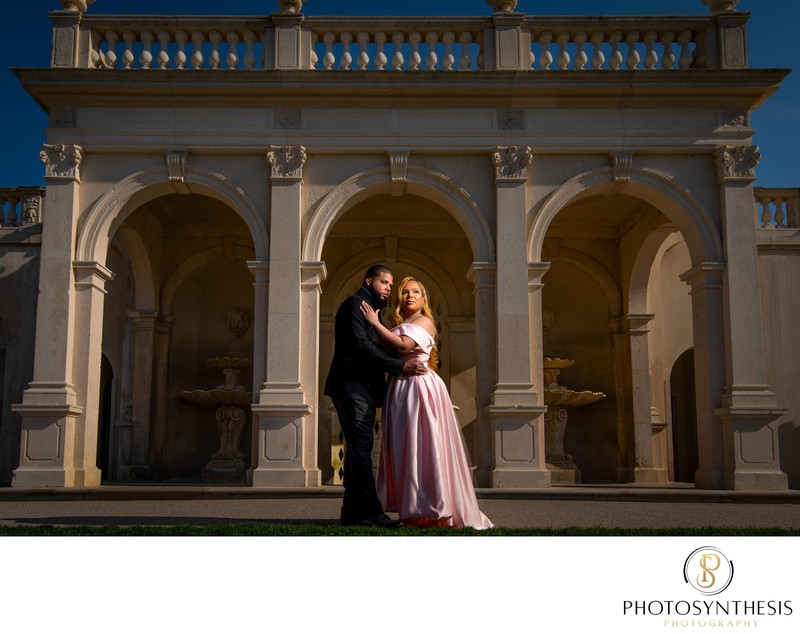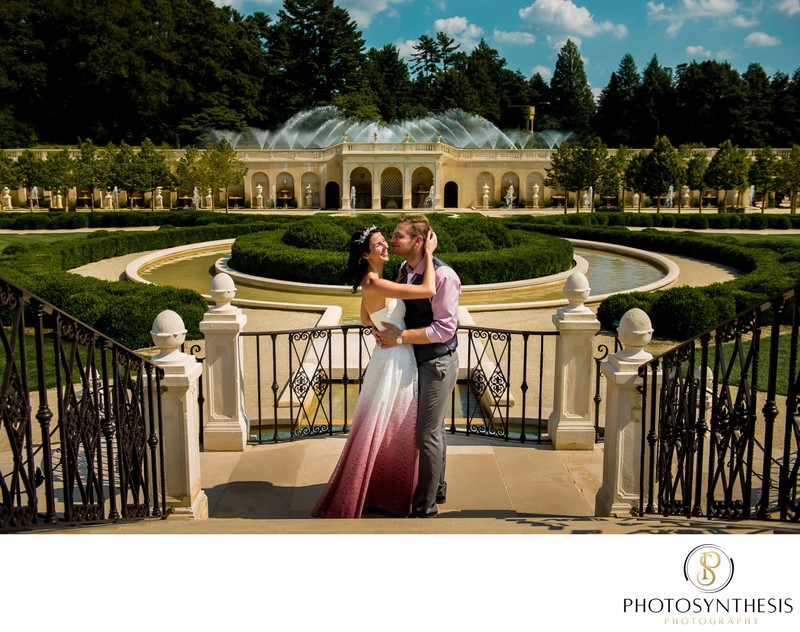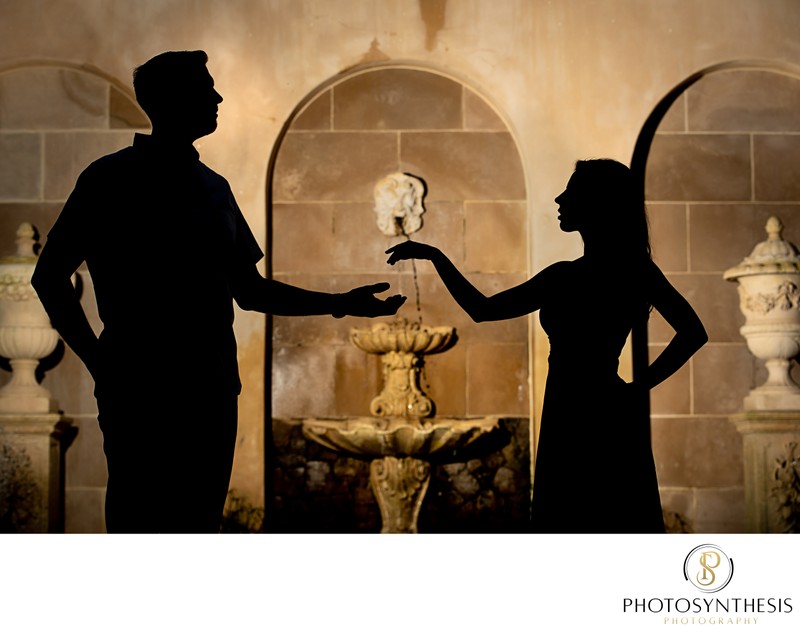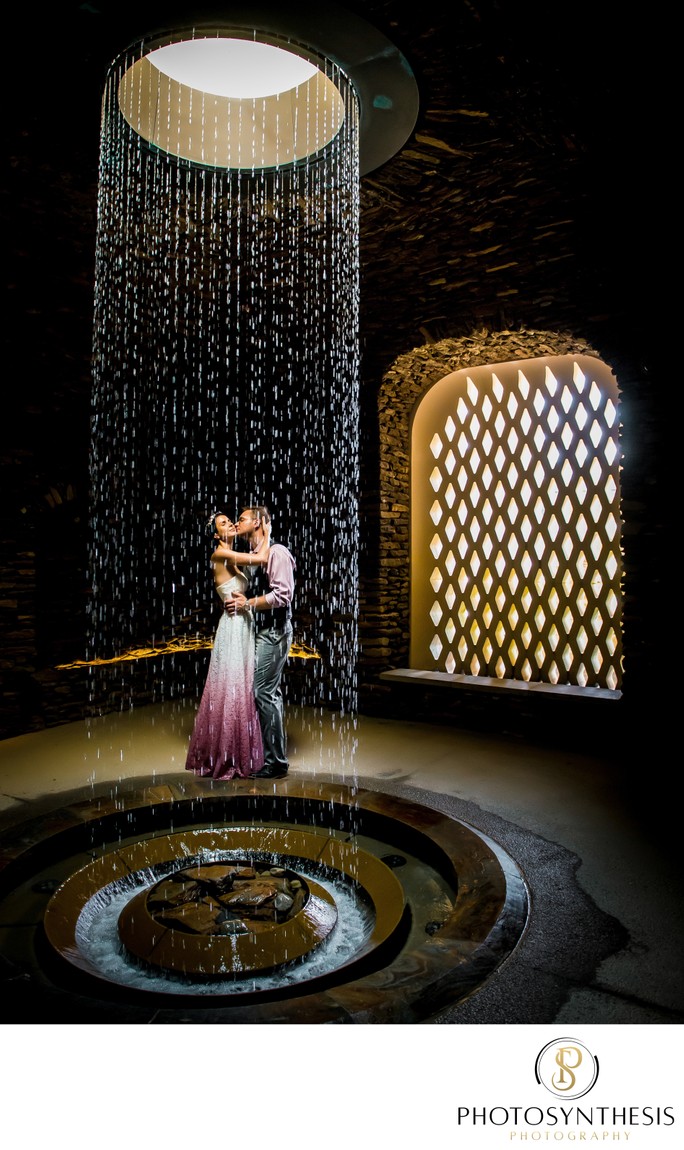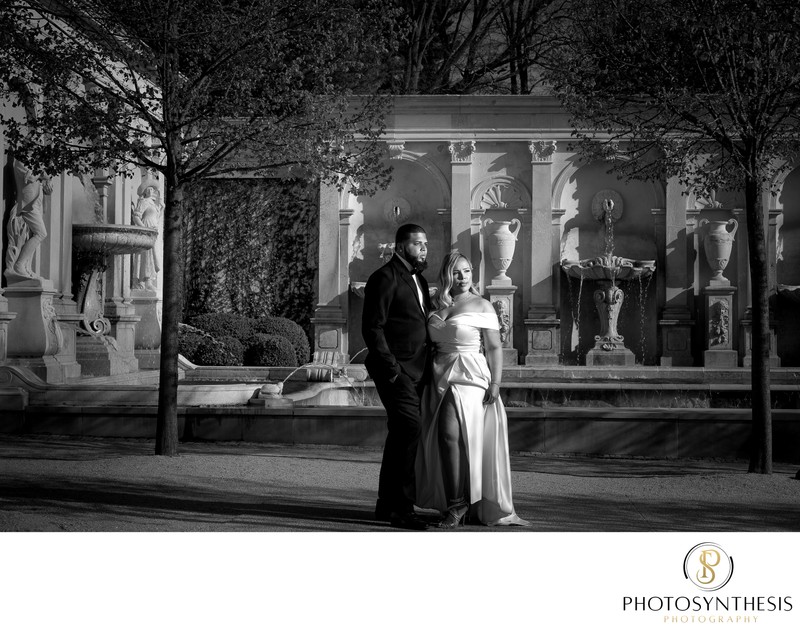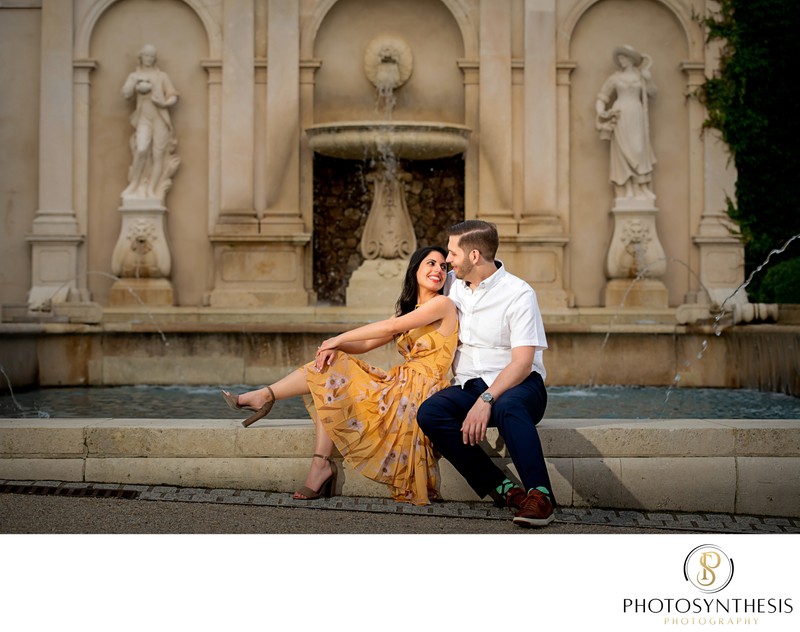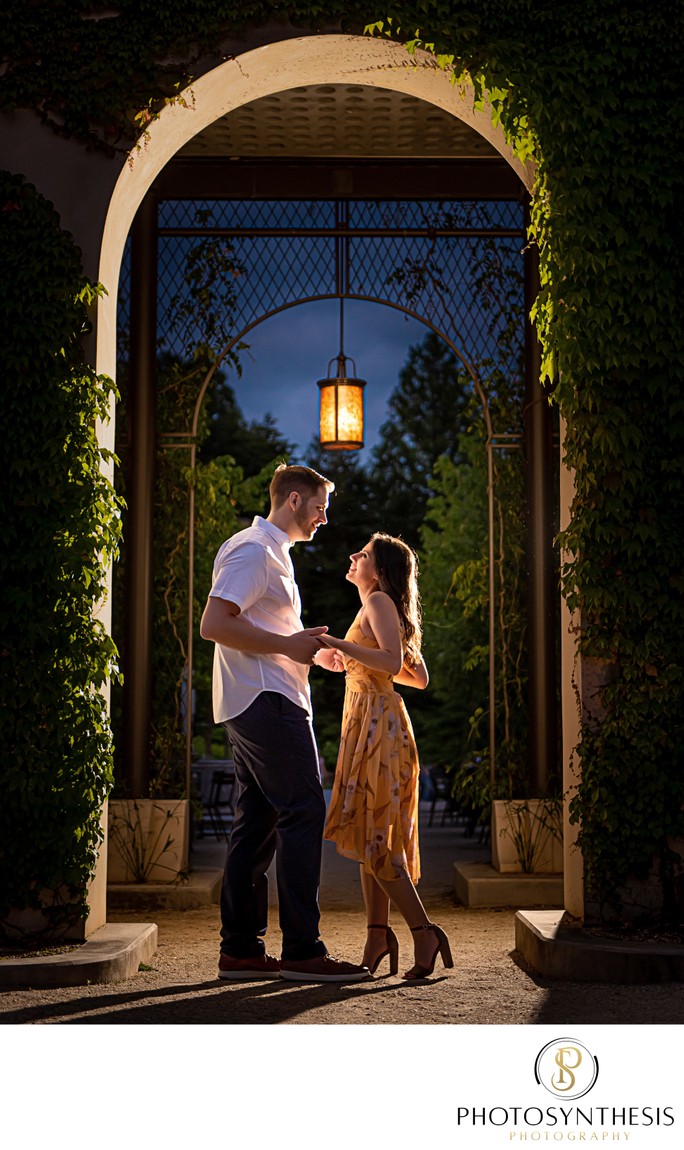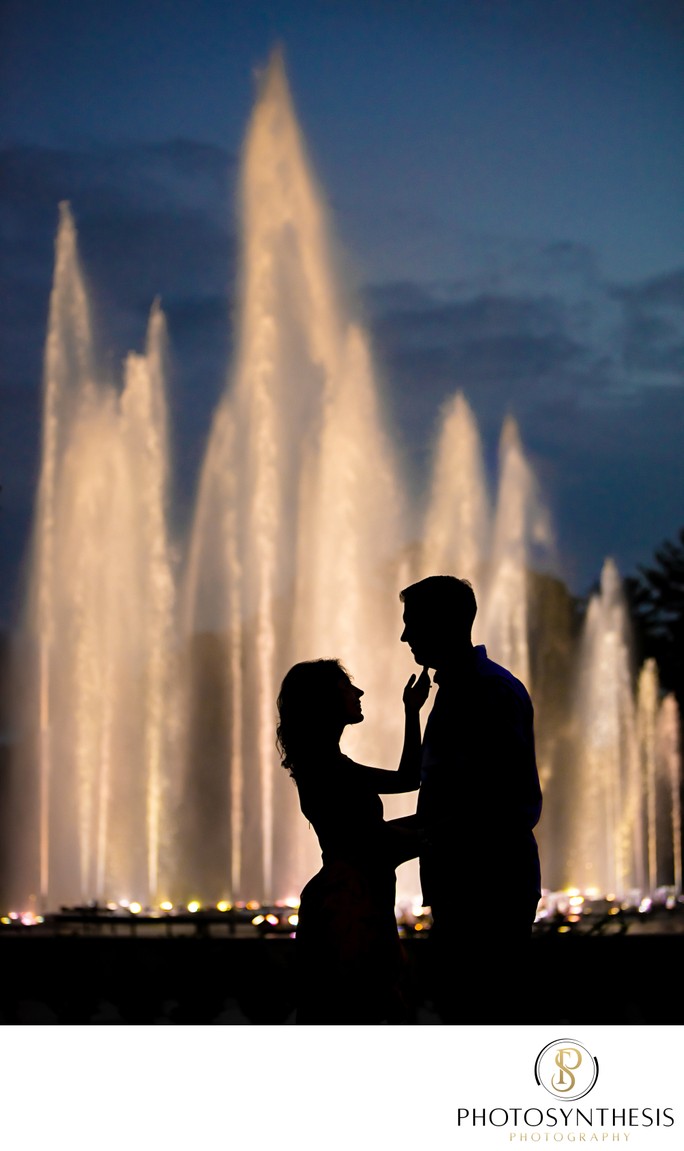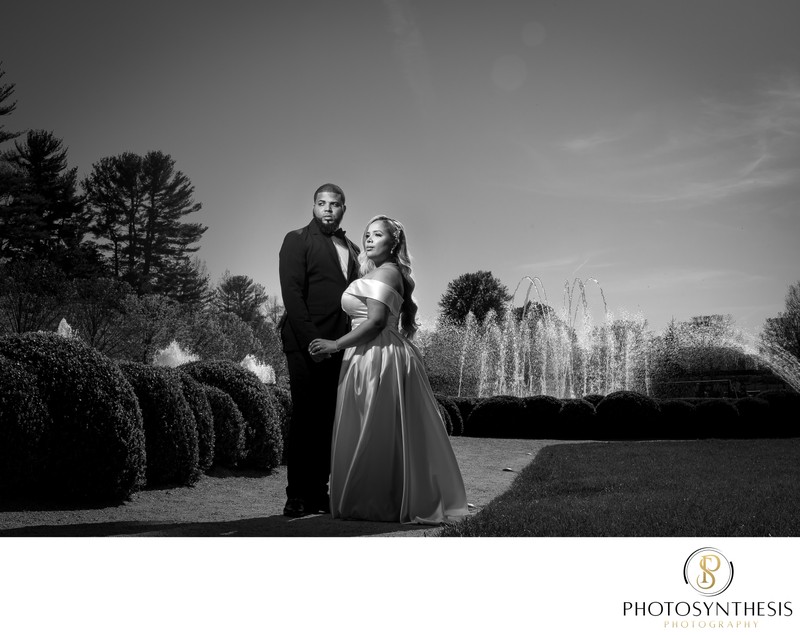 The Flower Garden Walk
The variety of color here is the best you will find anywhere outside in the park. It's amazing! Pretty much any color you can imagine will be in this general area. There's just so many flowers and greenery here. It's a long walkway and in the middle is a circular fountain that is another benefit of shooting here. The only tricky part about this location is that it's very popular among people visiting the park. A little patience will usually allow us to get some pictures without others in the background. PS, there's a really cool tree near this location that has a thick domed canopy that you can go into for some really interesting pictures.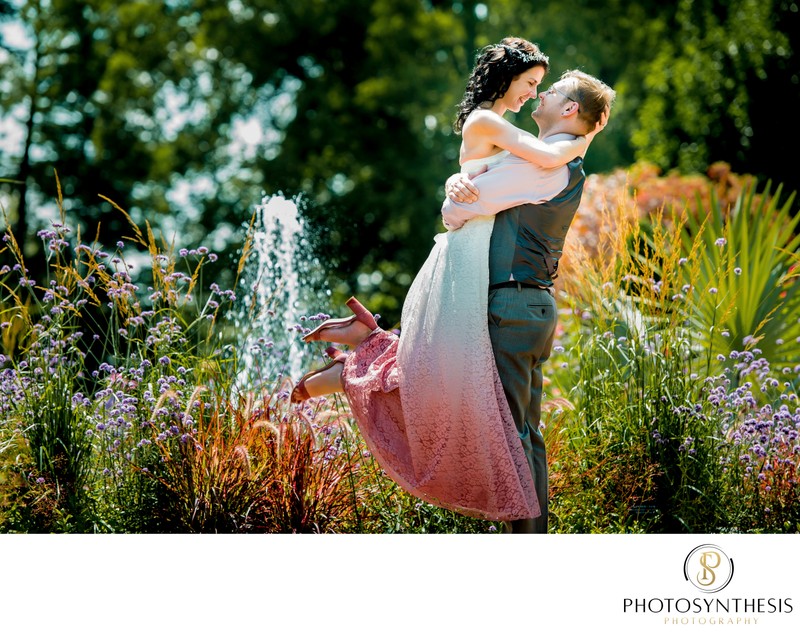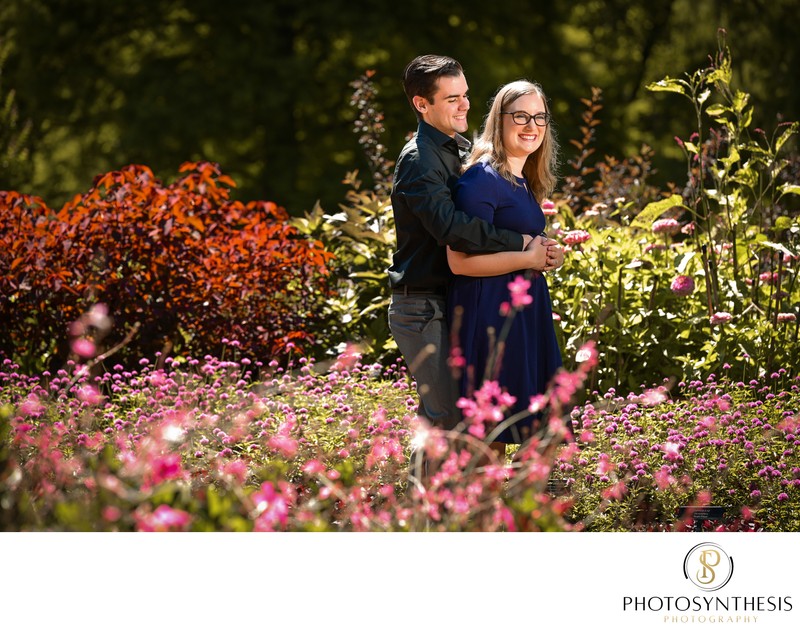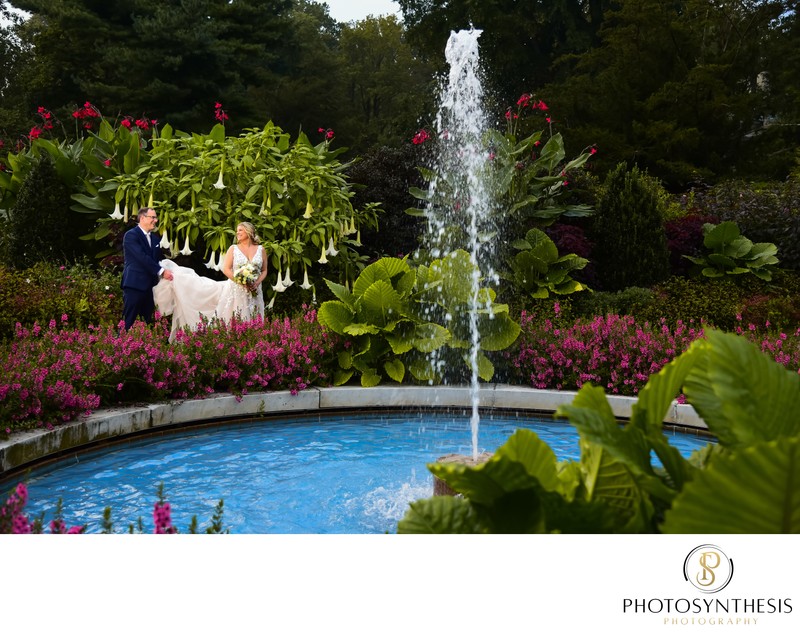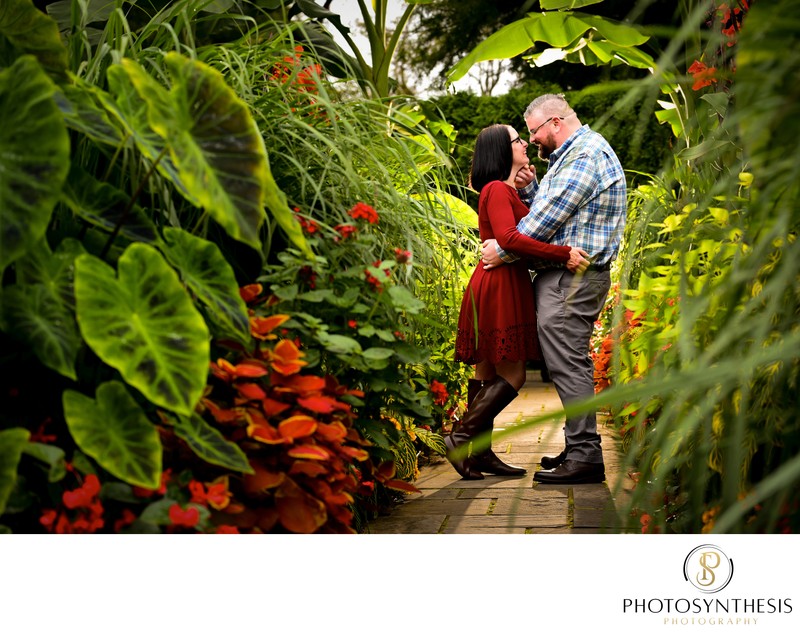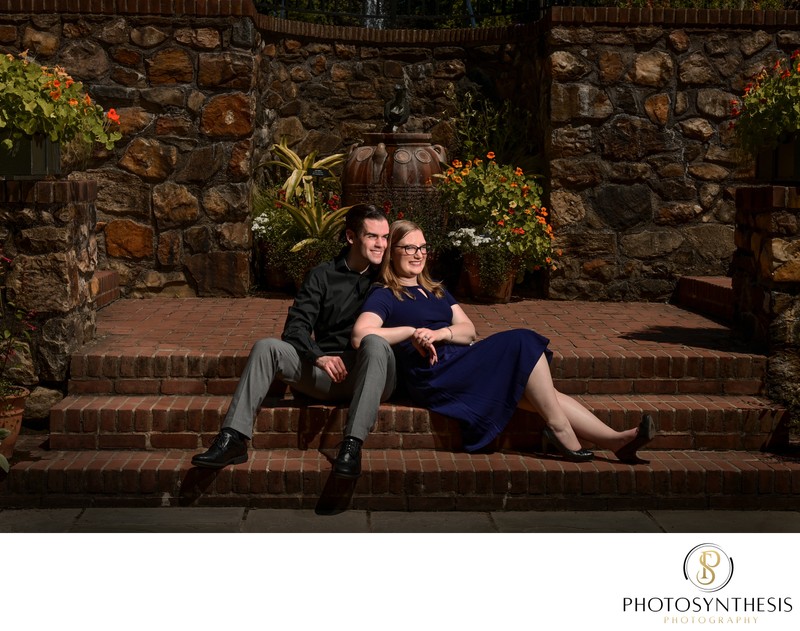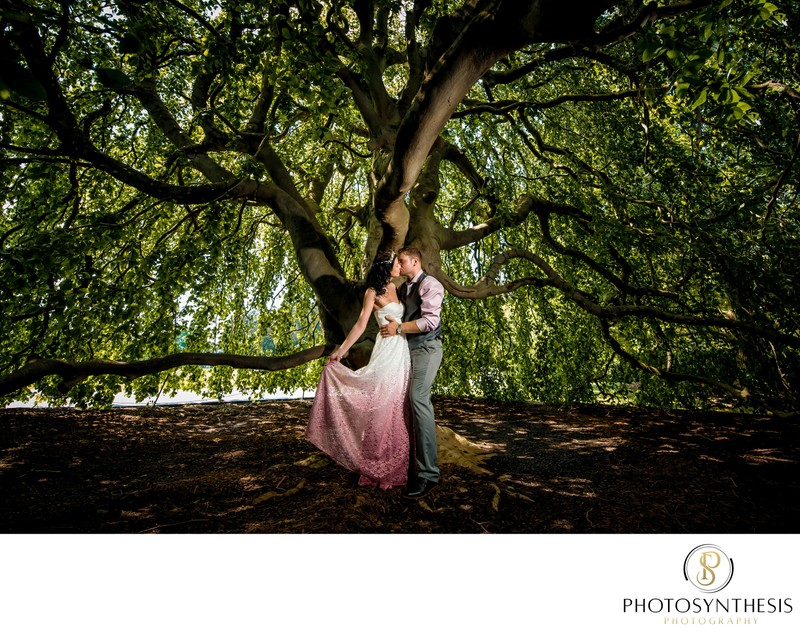 The Conservatory
This area is basically a huge interior greenhouse. There are so many different kinds of flowers and greenery beautifully designed throughout this location. There is also a large reflective pool here as well as pathways to walk around. The exterior of the conservatory is also quite beautiful and can act as a great backdrop. One very important thing to mention is that there is no "set-in-stone" rule from the park as to if you can or cannot take pictures in the conservatory. Sometimes I am told by the staff that we can and sometimes I am told that we cannot shot here. So unfortunately, there is not guarantee for this to be a location to shoot at. Fortunately, there are just so many other amazing places to take pictures throughout Longwood Gardens. Additionally, this is a particularly crowded area of the park to shoot at however it can certainly be done.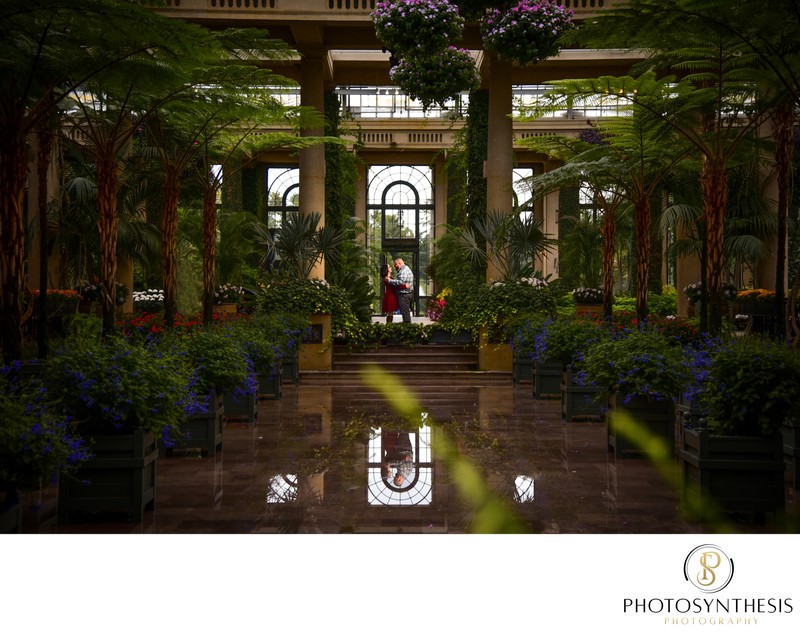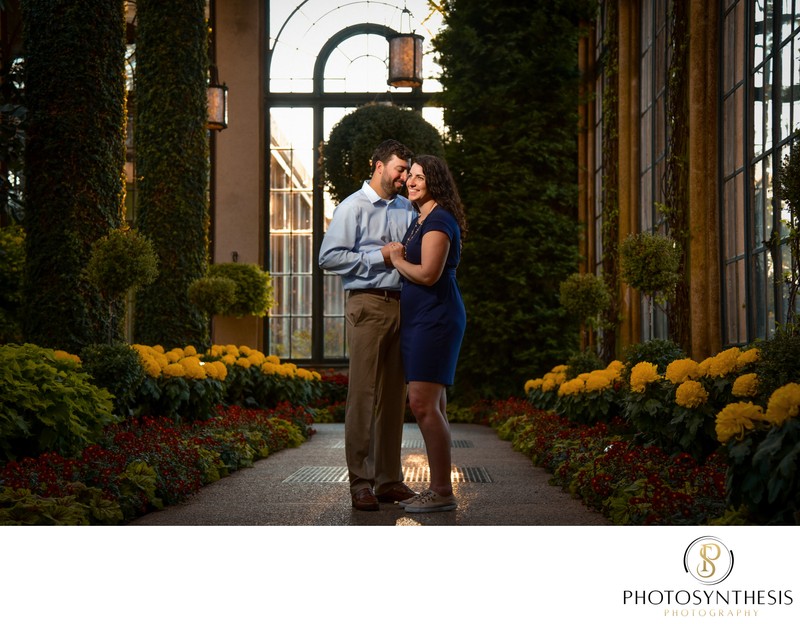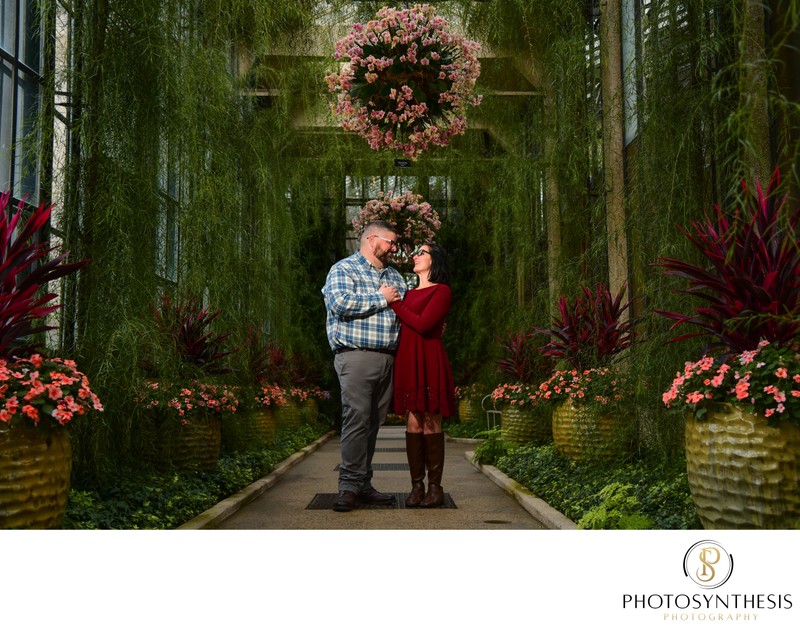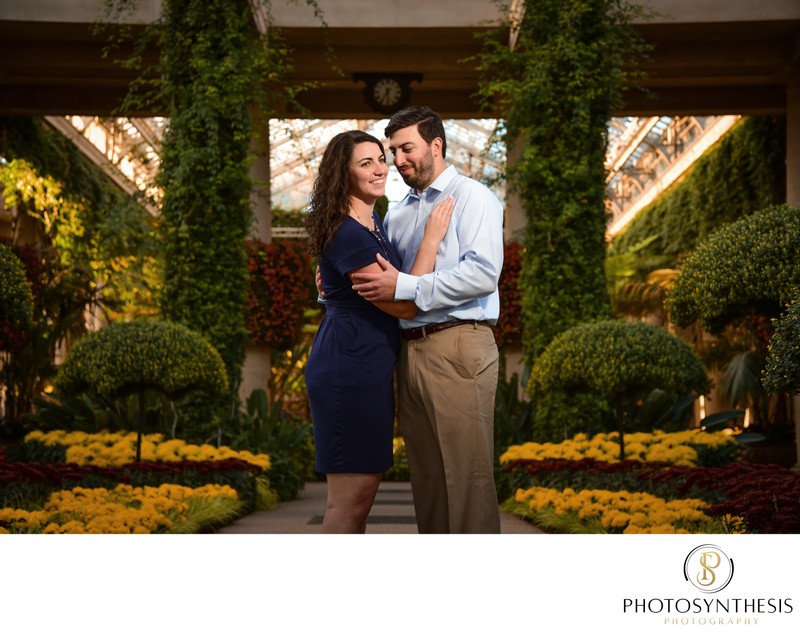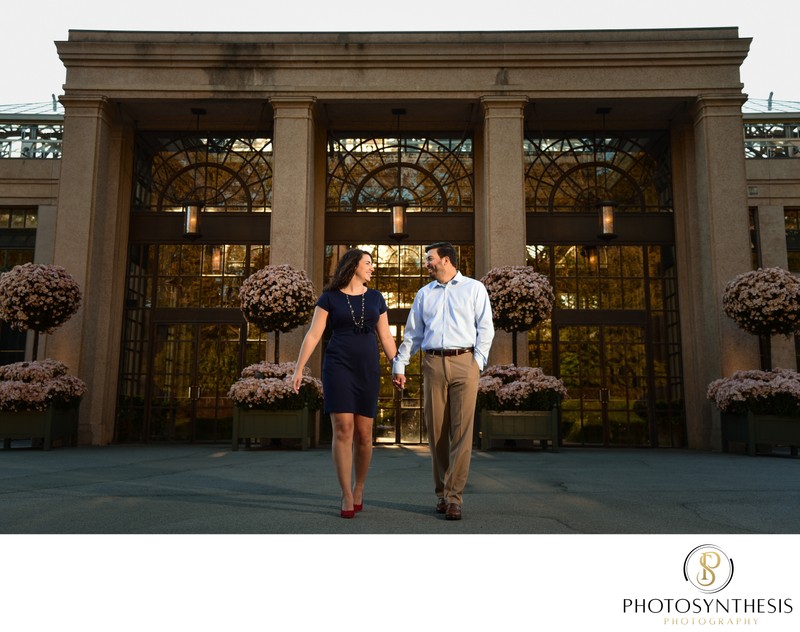 Canopy Cathedral
This location has a lot of deep warm brown tones from the wood and there are large glass windows with diamond panes throughout. It kind of feels like a big tree house.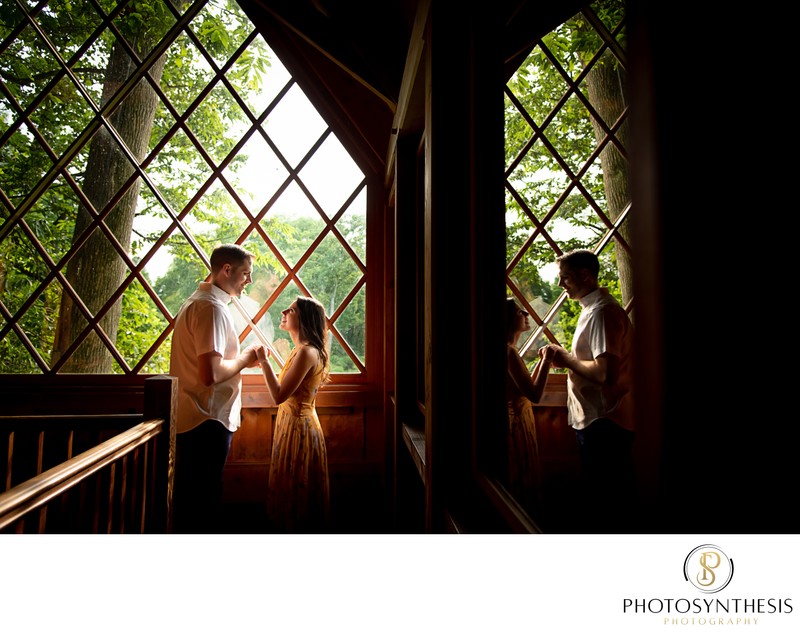 Christmas
This is not a location but rather a holiday, obviously. Longwood Gardens at Christmas is literally a winter wonderland! The park is covered in lights that are vibrant and colorful. I cannot even comprehend the number of lights there actually are. While I very much respect Clark W. Griswold and his ability to bring Christmas cheer with his decorating, Longwood Gardens has him beat. You have to make a point of visiting the park during this time of the year. The colors that I can incorporate into pictures here is really amazing!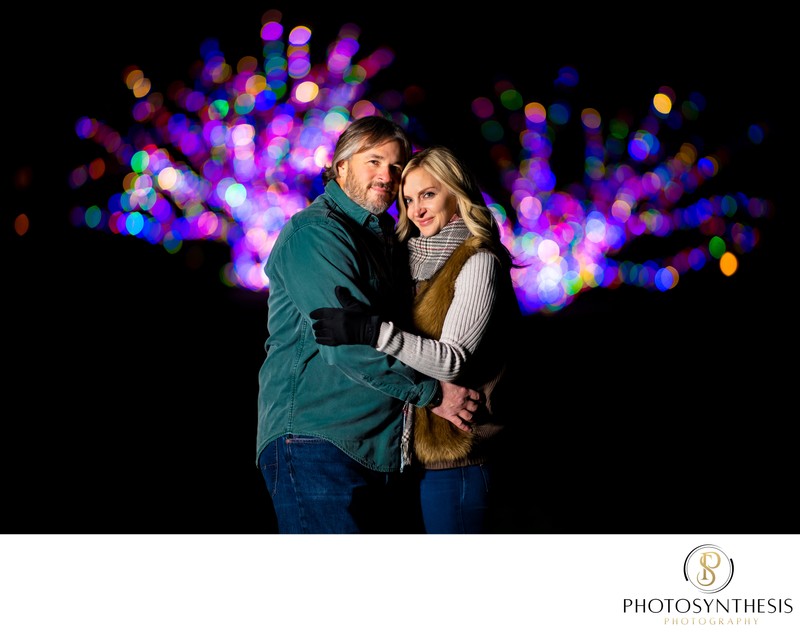 Here a few additional tips for having your pictures taken at Longwood Gardens.
You have to pre-purchase timed tickets to enter the gardens.
Arrive early because there could be some traffic.
The best days to shoot at the gardens are on Mondays, Wednesdays, and Thursdays. They are closed on Tuesdays and the weekends are very crowded.
The best time of day to take pictures is in the couple hours before sunset.
It's easy to make a wardrobe change at the parks many restrooms.
Bring comfortable walking shoes that you can then change from for pictures.
Bring water
Bring sunscreen
Bring bug spray
You cannot bring your favorite four-legged fur ball to the park. If you want pictures with your pup we can find another location close by.