Where Do We Have Our Engagement Session?
That is an excellent question to be asking yourself. It's also one of the most common questions I get asked from couples. The answer has to do with a few different factors. I will discuss those as well as show some examples of my photography from each location so that you can visualize yourselves there. And as I mention to my couples, I always want to be more than just some guy that holds a camera. I hope that this helps you with your engagement session planning.
Ok, so where do we take pictures? First, is there a certain look that you are going for? Do you want an environment that is elegant, urban, rural, historic, industrial, fun, colorful, etc? I make a point of including the environments around the subjects I'm shooting so choosing the look you're going for is important. I talk more about my approach to shooting here.
Second, is there a location that has sentimental value to you? This can be where you were proposed to, a place you like to spend your leisure time, or your favorite restaurant/bar. Any of these kinds of places will make for a great environment.
Below are my recommendations for the best places to have engagement session pictures around the Lehigh Valley, PA.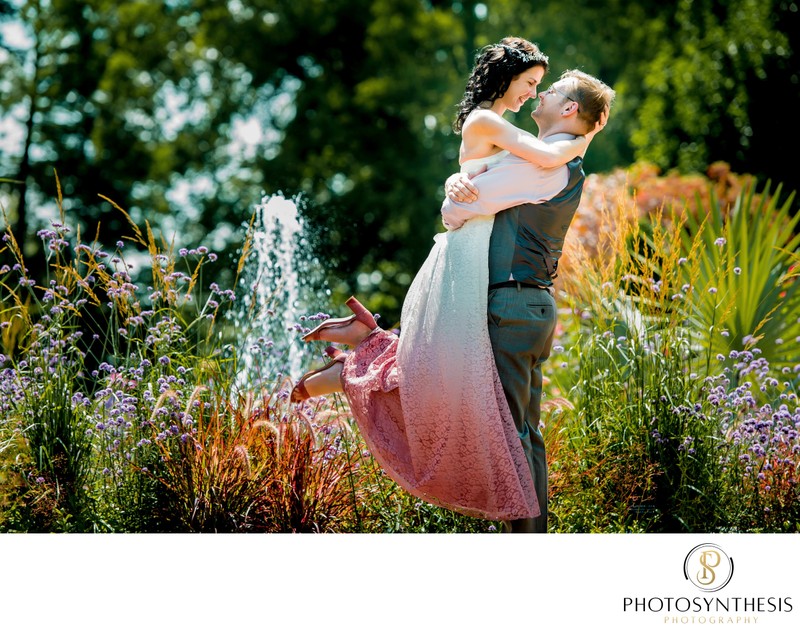 Longwood Gardens
While this is not IN the Lehigh Valley, it is a short drive from the area. Considering the fact that people will travel from all over the world to come here makes the 90-minute commute very reasonable. This is an absolutely stunning location! Check out the page that I created about Longwood Gardens by clicking here.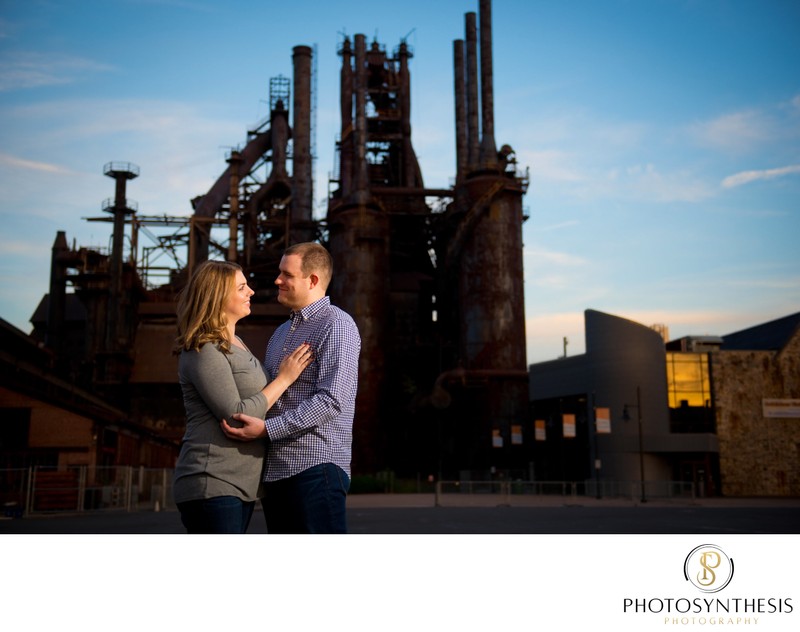 Steel Stacks
This is the site of the former Bethlehem Steel plant. It is a huge facility that is filled with great locations for photography that offer an industrial and gritty look. There's even an elevated catwalk so that you can get up close to the venue! Check out the page that I created about the Steel Stacks by clicking here.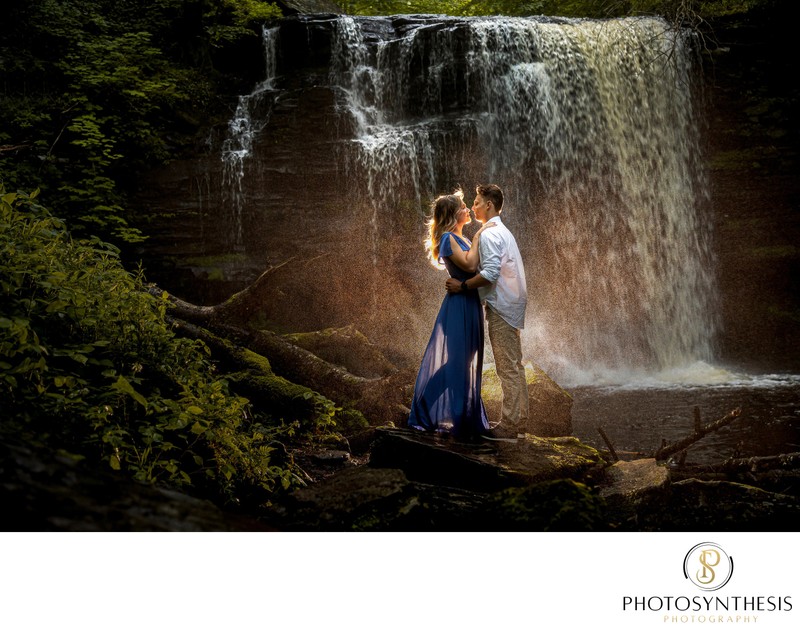 Ricketts Glen State Park
If you are a nature lover and are amazed by waterfalls, then this is the place for you! Check out the page that I created about Ricketts Glen State Park by clicking here.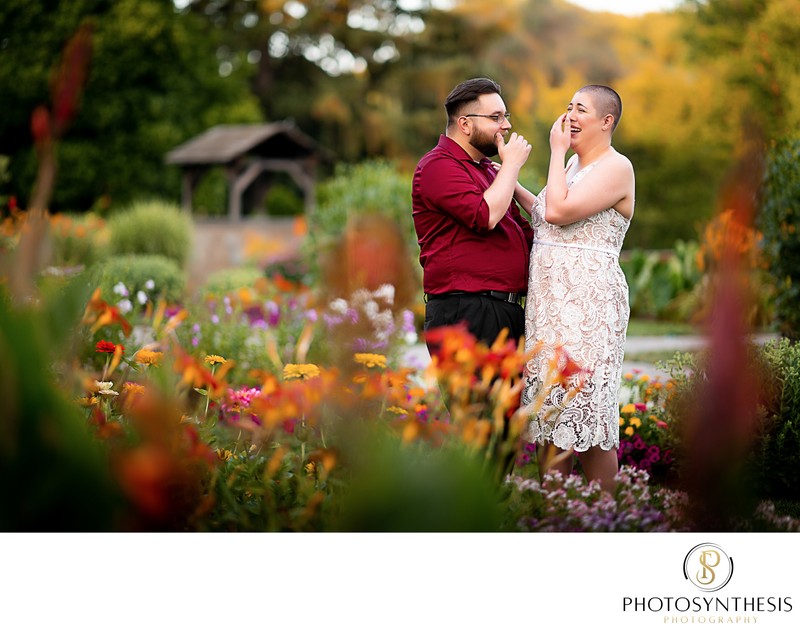 Allentown Rose Gardens
If you love flowers and greenery, then this is the place for you! Peak blooms are in June and July and the commute is short for anyone in the Lehigh Valley and especially Allentown. This is a great spot for engagement sessions! Wedding pictures can also be done here however it can be pretty busy on the weekends. There also might be other weddings having their pictures taken so budgeting an appropriate amount of time is necessary. More about the Allentown Rose Gardens here.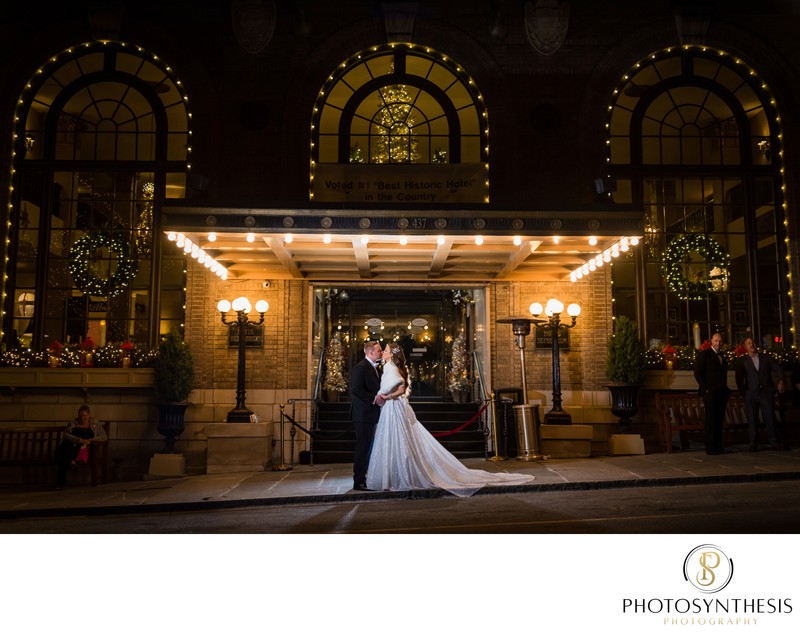 Historic Bethlehem
If you love the history of downtown Bethlehem then look no further! Check out what I wrote about taking pictures at Hotel Bethlehem here. While the pictures in that gallery are from weddings those exterior locations are right in the heart of historic Bethlehem and are great for engagement sessions! Also, sometimes it is possible to take engagement pictures inside of the hotel but prior reservations should be made by contacting the hotel.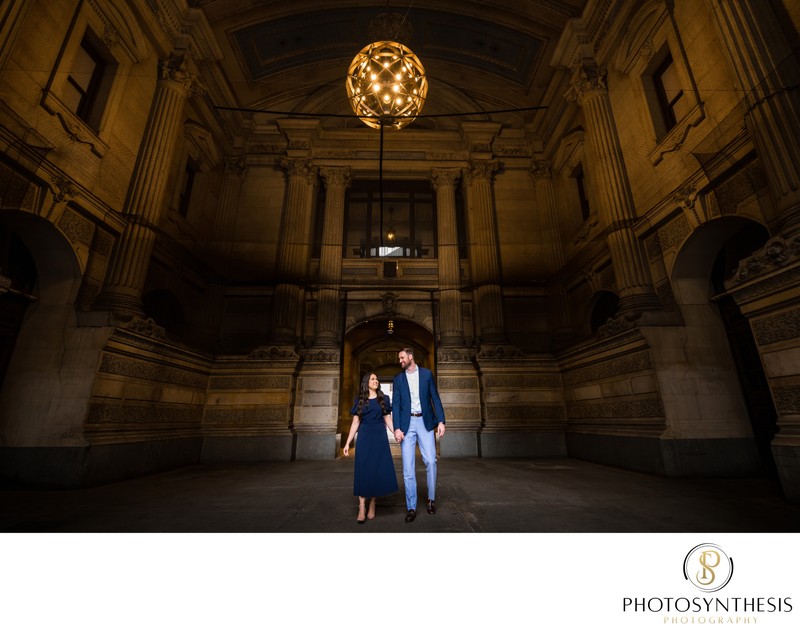 Center City Philly
Philadelphia is a nearby location that offers a great variety of urban textures and backdrops. If you are looking for engagement or wedding pictures with that big city look then this is a great option and logistically much more manageable than Manhattan. Also, any environment with buildings looks great all year round regardless of the season. More about center city Philly here.
More locations to come!